Professional Ottawa Air Sealing Services
Even the best contractors can't build a fully airtight home or building – there will undoubtedly be gaps and cracks that facilitate air leakage. Joints, plumbing, and electrical work create gaps and spaces that allow air infiltration and leakage. With Ottawa air sealing services from Spraytech Insulation, you can eliminate air leakage issues and improve your home's energy efficiency.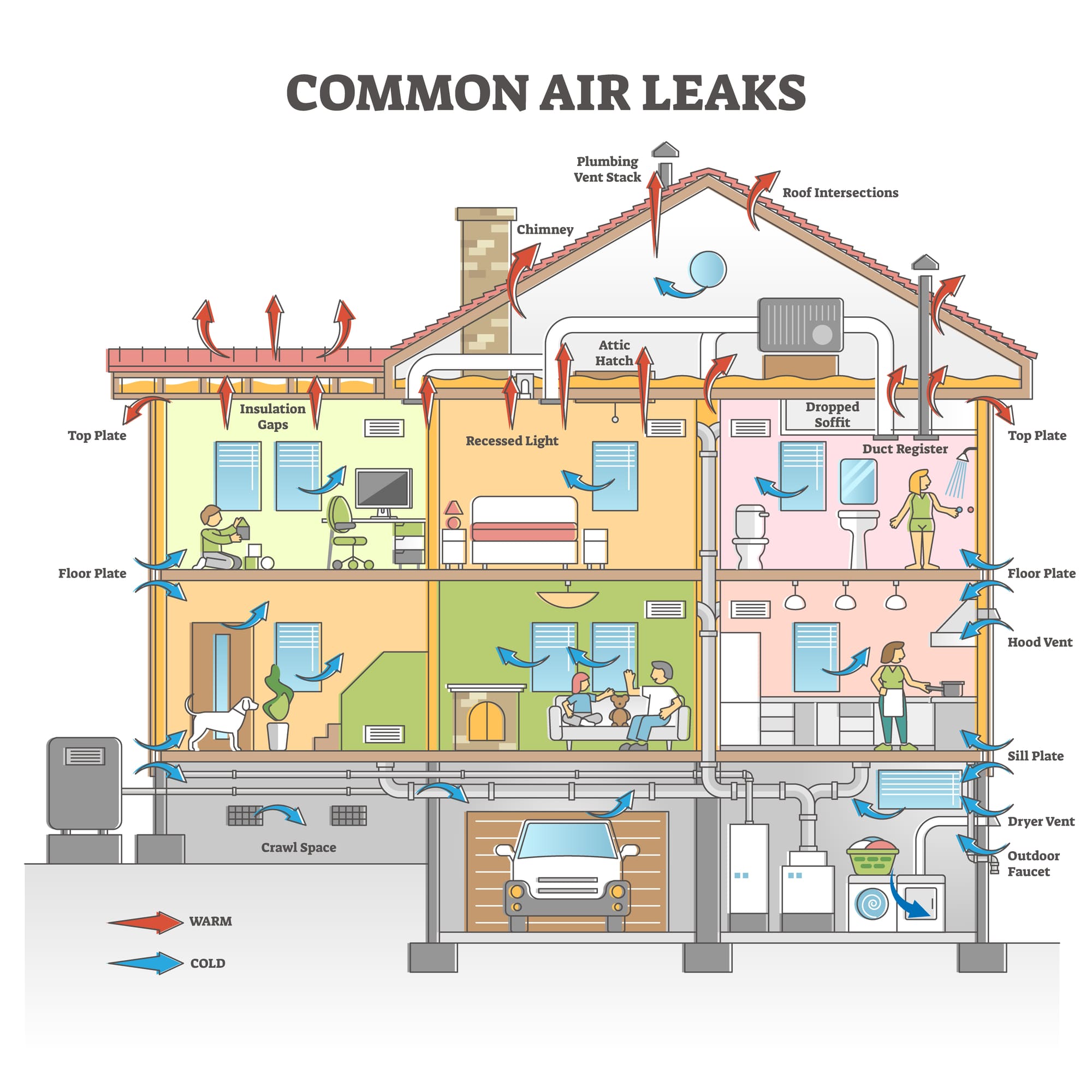 How Air Leakage Affects Your Home
Air leaks can cost you thousands of dollars in heating and cooling costs over the lifespan of your home. About 40% of your home's heat loss occurs due to air leaks. Warm air in your home finds its way out through cracks, gaps, and holes while cold air gets through these tiny spaces.
An unsealed home or building is like leaving an open window on a cold winter night or a hot summer day. In both instances, you force your HVAC system to work harder to heat or cool the air in your home.
Air leakage is something of a double whammy – it results in soaring utility bills and a less comfy indoor environment. As warm air works its way out of your home, cold air finds a way in. That explains the chilly drafts or uneven temperature zones in your home.
Air leaks could also be the reason for dust, allergens, and musty odors in your home. Contaminated air entering your home through cracks and holes could result in poor indoor air quality and respiratory issues.
Our Ottawa air sealing services help test for air leakage issues, pinpoint leaks, and air seal your home for energy efficiency and a comfortable indoor environment.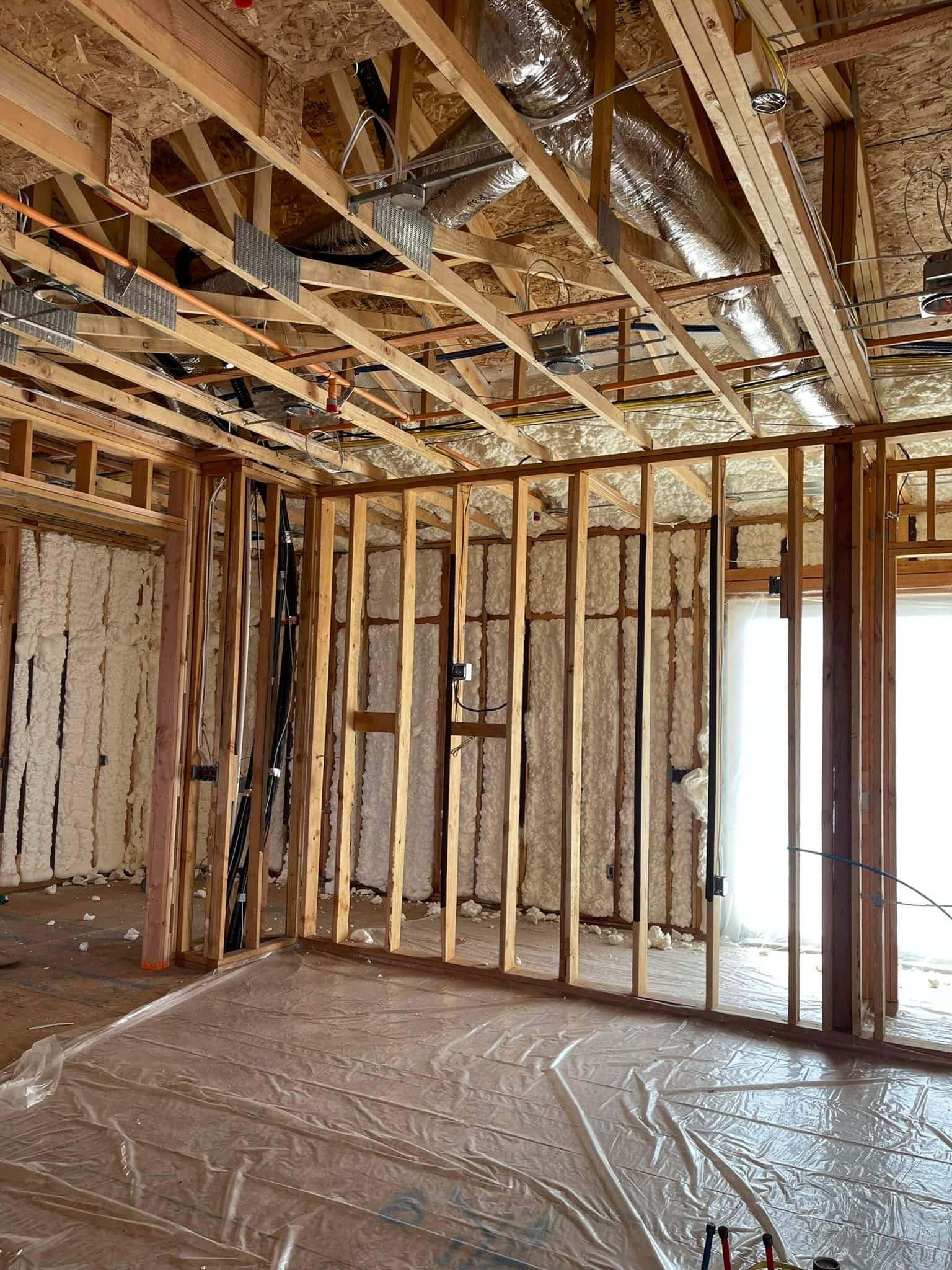 Signs You Need Air Sealing Services
Detecting air leaks isn't always straightforward – you will need energy professionals to run tests and identify air leakage culprits in your home. However, watch out for the following telltale signs that often indicate air leakage.
Cold spots and hard-to-heat rooms.
Chilly drafts in your house.
Rising energy bills.
Dust and mouldy odours in your house.
Ice dams or large icicles hanging from the eaves during winter.
If you've experienced any of these, speak to us so we can help you eliminate air leaks in your home.
Common Air Leakage Trouble Spots
Most contractors do a stellar job of building a comfortable, energy-efficient home. Yet, they can't guarantee that your home or commercial building will be 100% airtight for the simple reason that there are many spots through which air leaks into and out of your house.
From the basement to the attic, we can locate and seal air leaks in your home to improve energy efficiency. The critical areas for air sealing we inspect include: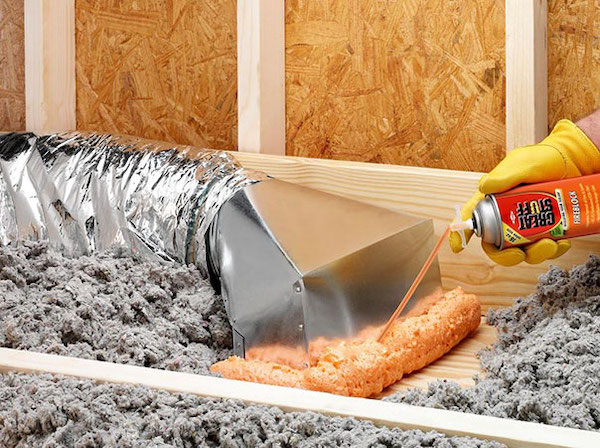 Attics

More air leaks in and out of the living areas through the attic than anywhere else. That is especially the case in wood frame homes. Potential leakage points in the attic include dropped soffits, where the ceiling is interrupted, or its height varies.

Attic air leakage could also result from spaces close to the chimney, ducts, plumbing penetrations, light fixture boxes and wiring holes. Attic interior and exterior walls and joints are also possible air leakage points, while knee walls, doors, and hatches associated with the attic shouldn't be ignored.

Leaky attics could also be behind moisture problems in your house. When humid air makes its way to the attic through leakage paths, it may condense and compromise your insulation's quality.

Basements

The basement's most obvious air leakage point is where the concrete wall meets the wood frame. There are also multiple cavities where the floor joists meet the rim joists, which create possible points of air leakage.

Ducts

The ductwork system in your home could also be responsible for air leakage. A leaky duct allows the conditioned air to escape before reaching the intended destination while allowing unconditioned air from the basement or attic. That means your HVAC system goes into overdrive to get the air to the desired temperature.
Other common air leakage points that may need sealing include:
Around exterior doors and windows.
Electrical outlets and switches on exterior walls.
Cracks, holes, and gaps in drywall or plaster.
Basement windows.
Scuttle holes and pull-down stairs.
At Spraytech Insulation, we offer energy audits and Ottawa air sealing services to locate air leakage points and seal your home or commercial building to ensure it is as energy-efficient and comfortable as possible.
How Sealing and Insulation are Intertwined
Most homeowners understand the importance of insulation and the dangers of air leakage. However, most don't know that neither air sealing nor insulation alone is enough to curb air infiltration and leaks. We are crusaders of air sealing in addition to insulation installation or reinforcing your existing insulation.
Our contractors prioritize sealing the attic since it is where the most air leakage occurs. The basement and crawl space come second. By sealing these spaces, we eliminate major culprits of air leaks.
Installing spray foam insulation in these areas complements air sealing efforts since it forms an air barrier that prevents air infiltration and exfiltration. At Spraytech Insulation, our Ottawa air sealing services go hand-in-hand with insulation to ensure that your home is airtight and keep your heating and cooling bills low.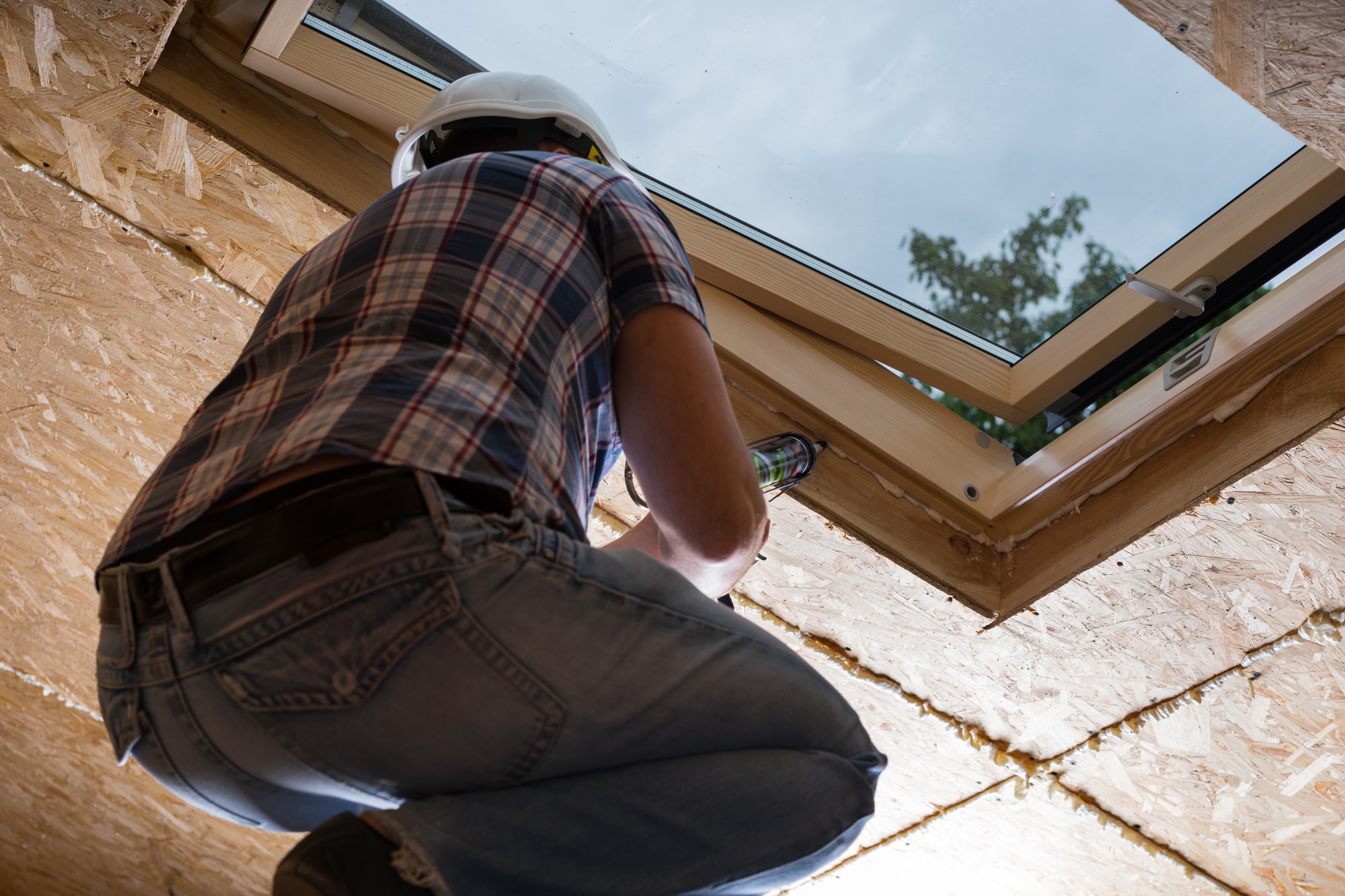 Trust the Experts for Your Air Sealing Needs
Air sealing involves using specialized tools and equipment, not to mention running an air tightness test. While doing it yourself can be exciting, leaving it to the experts guarantees the best results.
Our Ottawa air sealing contractors conduct a blower door test to determine your home's airtightness and use the right equipment and products to air seal your home. We also perform a second blower door test upon completion of the air sealing work. A lower leakage rating indicates that your home is more airtight.
Don't take it from us. See what our customers have to say.
The best home insulation firm I have ever hired!My old man recommended them to me and it was one of the best referral I have ever got!Very smart and brilliant team,came did the estimates and totally delivered ,I Frankly have no complaints at all since everything was delivered and done better than I expected!Keep up the good work guys

Jayden Mike


Spraytech Insulation insulated my roof. They were really competitively priced, super professional and great to deal with. They were efficient, polite and made sure they cleaned up after their work. I would not hesitate to use them again and can't recommend them enough.

Maggie Begg


Spray tech insulated the exterior walls in my home and did an insulation removal job in my attic. They were very efficient and professional. I wouldn't hesitate to use them again. Highly recommend

Michelle Laframboise


Great people, great experience. Had my sunroom spray foamed. Awesome job!!

Stephen Watson


We love the difference Spray-Tech insulation made to the area we had done! There was no mess and the service was very professional. We highly recommend this company and will use them for any future insulation needs!

Deborah Henderson


They've been cleaning our houses for the past 5 to 6 years and have always kept their word and done an excellent job. We don't even seek quotes or contact other companies because we know they will take care of us!

Rosalie Molly

Contact Spraytech Insulation Today
You don't have to put up with soaring bills or live in an uncomfortable home! At Spraytech Insulation, we offer professional Ottawa air sealing services for lasting savings on your energy bills and greater comfort in your home. Call us today to schedule a home inspection and air sealing cost estimate.