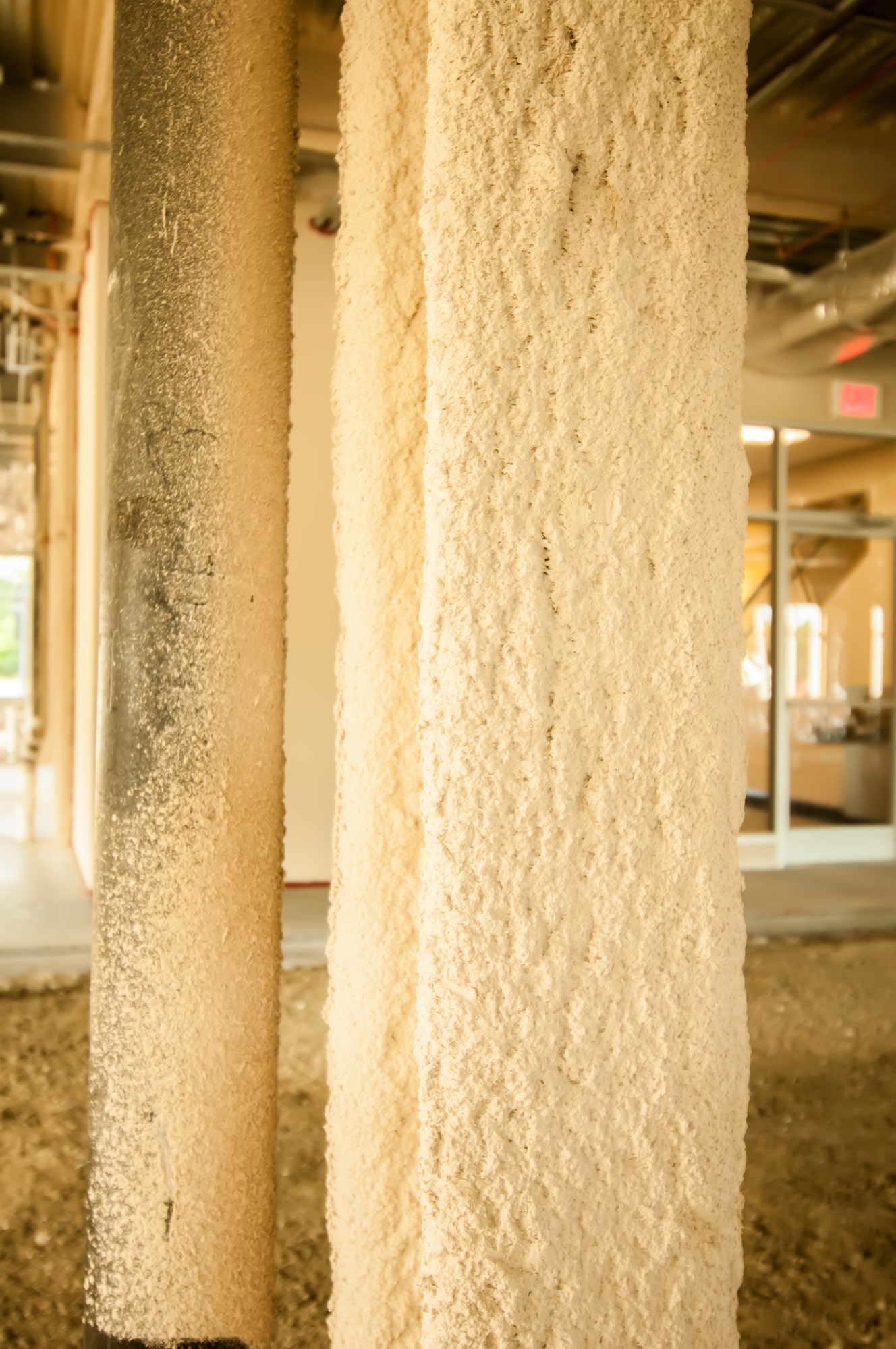 Fireproofing Ottawa
Whether you need fire proofing at home or in your commercial space, at Spraytech Insulation we can provide you with the best options. We have a range of sealants and joint sprays that help to prevent the passage of fire between openings. Before you opt for fireproofing in Ottawa, read on to find out more about fireproofing and why it is necessary.
Fire proofing involves using certain materials on a building structure to make it fire-resistant. Fire-proofing in Ottawa is done to extend the period in which a building or item is exposed to fire. Fireproofing is also known as passive fire protection and prevents fire rather than extinguishing it. No material or building is completely fireproof therefore fire-proofing means that an item is protected from fire for a period of time. Fire proofing helps to reduce the escalation of fire.
Fire proofing is a very effective way to preserve structural integrity during a fire for a certain period. It allows people to escape from a building and also lets firefighters enter and rescue people.
There are several different materials that can be used for fireproofing but they all follow the same principle. The fireproofing material is placed between the substrate and file which insulates and delays the transfer of heat.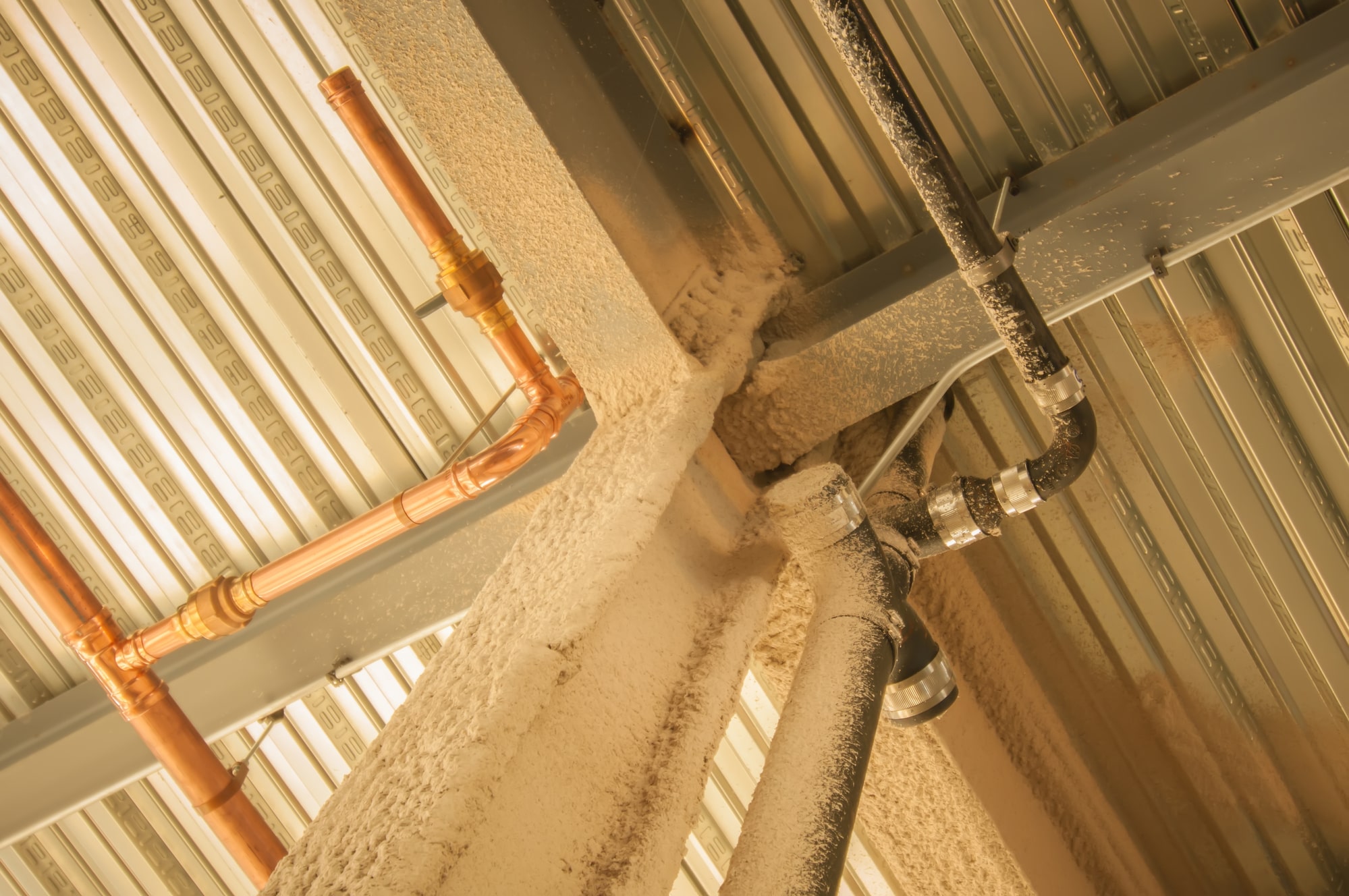 Reasons for Fireproofing
There are several reasons why fireproofing of equipment and structures is necessary. These are listed below:
To make a structure more fire-resistant
To match up to industrial code requirements
To ensure that equipment and control systems still operate during a fire.
Why Fireproofing is Essential
Fireproofing in Ottawa is necessary to ensure that a building structure remains intact for a certain period during the event of a fire. Depending on where you live, there are national and regional building codes that determine the fire rating for a specific building structure. This is often an hourly rating which is either one to four hours fire rating.
These buildings are constructed with fire-resistant walls ceilings and floors. Architects and designers follow certain fire rating assembly rules to ensure that a building is fireproof. Construction documents and building codes help to determine fire ratings for a certain project.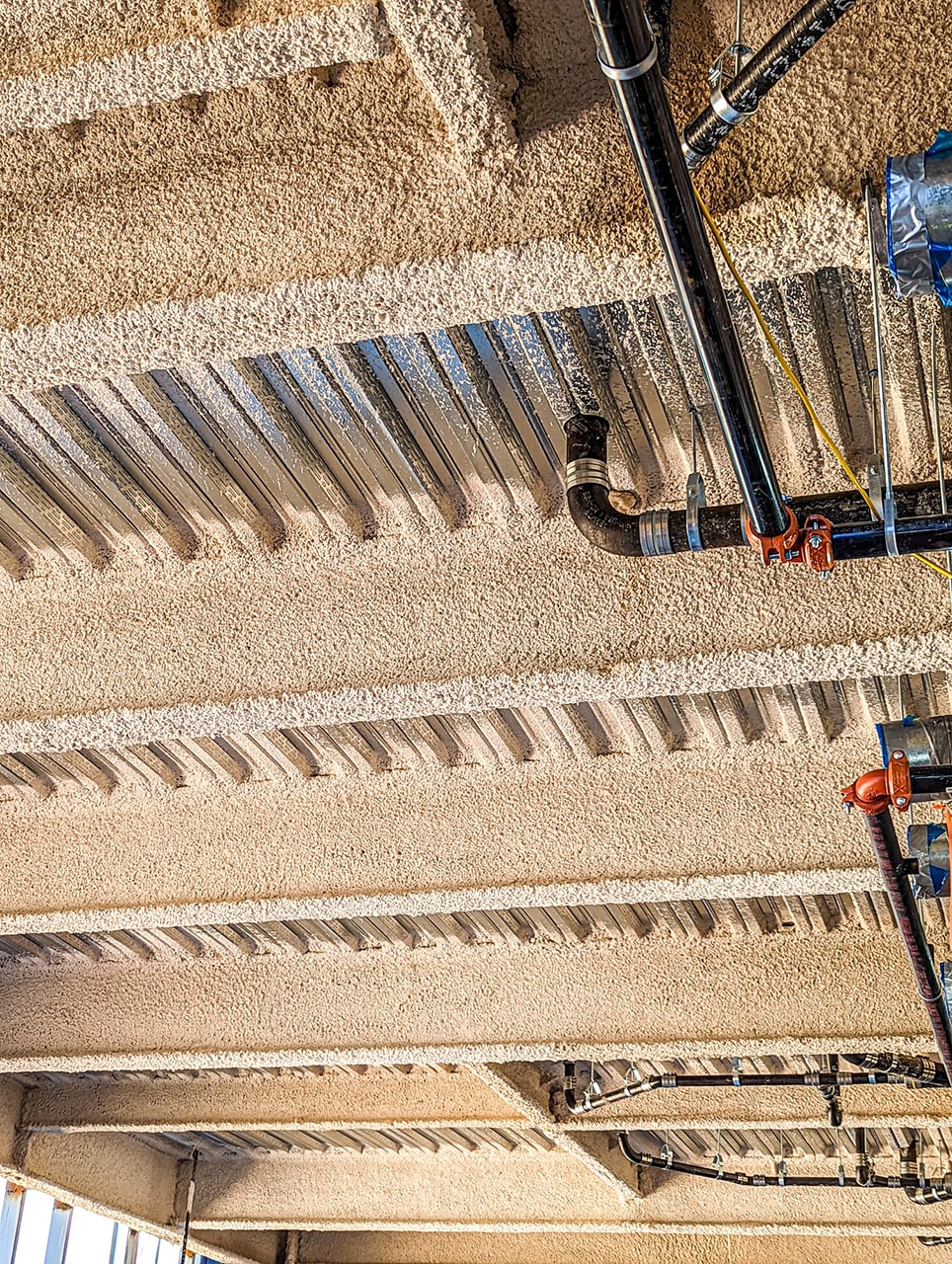 Types of Fireproofing
When it comes to fire proofing in Ottawa, there are many different fireproofing materials that can be used. These include mesh, cementitious plasters, carbogaurd 1340, carboline138, fibrous clusters that have ceramic fibers or mineral wool, thinners, procrete, concrete, asbestos, intumescent coatings and others.
Fireproofing in Ottawa falls into two categories. This can either be Active fireproofing or Passive fireproofing. In the case of active fireproofing, intervention is required to activate the fireproofing system whereas on the other hand passive fireproofing is preplanned and design beforehand. Passive fireproofing can be divided into cementitious fireproofing, intumescent fire-proofing, and firestop fireproofing.
There are different methods of fireproofing. One of the most common methods is the use of steel in construction buildings. Steel can be either cementitious which is also known as spray fireproofing or it can be intumescent fireproofing.
You may be wondering if steel needs to be fireproofed since it is non-combustible and able to withstand high temperatures. Though this is correct, a steel building will need fire-proofing because after a certain temperature it loses some structural capacity. Thus after a certain point, steel will not be able to handle the load anymore.
All professionals dealing with fireproofing in Ottawa will take into account building codes and the necessary requirements before they design a building. Depending on the building height, the types of materials being used, building location, and other factors, fireproofing materials may vary.
Spray Fireproofing: Spray fireproofing (SFRM) is also known as cementitious fireproofing. This is usually portland or gypsum cement based. This is the most common type of fire proofing. Cementitious fire-proofing is available in different densities which can be broken down into low, medium and high densities. Each material has its own properties and depending on what your needs are, your fire proofing contractor will advise you regarding the best type.

Professional fire proofing contractors use special machinery to mix the fire-proofing material with water. They then use compressed air to atomize and spray the fireproofing material to the correct thickness depending on what the rating is. Once this cementitious material dries, a barrier is formed and this acts as an insulator to delay the transfer of heat.

Thus in the event of fire it will protect the building structure from failure. There are different types of fireproofing materials and your fireproofing contractor in Ottawa will advise you regarding the best material for your building. For instance, some types of materials are suited for areas with higher moisture, whereas others are suited for conditioned spaces.

Intumescent fireproofing: Intumescent fireproofing in Ottawa or IFRM is another type of fire system coating that protects the structural integrity of a building during a fire. The way the material works is that when it is exposed to extreme heat, it expands 25 times its original thickness and this protects your building for a certain period.

Intumescent fire-proofing in Ottawa is generally more expensive than spray fire proofing but it allows one to keep structural components exposed and allows you to incorporate it into your design. Intumescent fireproofing is great to use in heavy industry settings or in areas where there is less space.

Firestop fireproofing: Firestop fireproofing is another type of passive fireproofing in which openings and joints between floors and walls are made fire resistant to prevent the spread of fire between compartments within a building structure. In this case, fire dampers are used to fill ductwork holes, electrical wiring trays, and hole cuts for pipes.
Don't take it from us. See what our customers have to say.
The best home insulation firm I have ever hired!My old man recommended them to me and it was one of the best referral I have ever got!Very smart and brilliant team,came did the estimates and totally delivered ,I Frankly have no complaints at all since everything was delivered and done better than I expected!Keep up the good work guys

Jayden Mike


They've been cleaning our houses for the past 5 to 6 years and have always kept their word and done an excellent job. We don't even seek quotes or contact other companies because we know they will take care of us!

Rosalie Molly


Great people, great experience. Had my sunroom spray foamed. Awesome job!!

Stephen Watson


Spraytech Insulation insulated my roof. They were really competitively priced, super professional and great to deal with. They were efficient, polite and made sure they cleaned up after their work. I would not hesitate to use them again and can't recommend them enough.

Maggie Begg


We love the difference Spray-Tech insulation made to the area we had done! There was no mess and the service was very professional. We highly recommend this company and will use them for any future insulation needs!

Deborah Henderson


Spray tech insulated the exterior walls in my home and did an insulation removal job in my attic. They were very efficient and professional. I wouldn't hesitate to use them again. Highly recommend

Michelle Laframboise