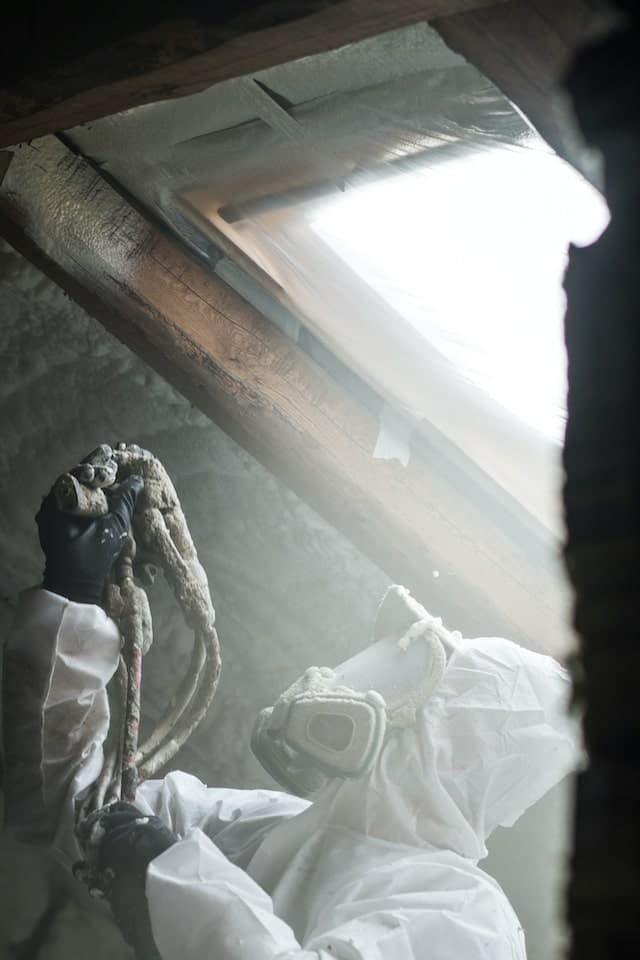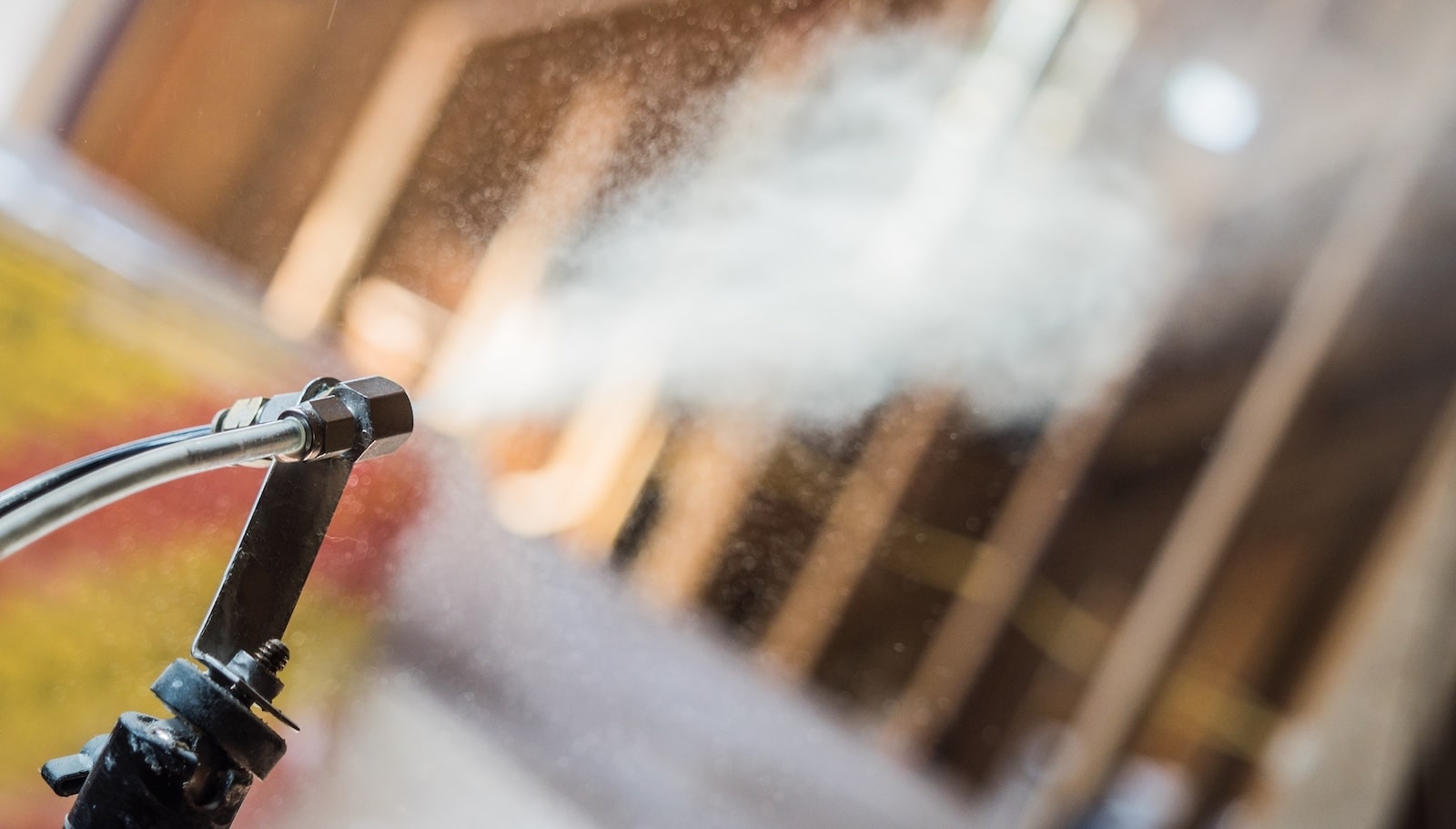 Spray Foam Insulation Ottawa
If you're looking for a respected, trusted, and skilled company to optimize your residential, commercial, or industrial building, then look no further. Our team of seasoned professionals at Spraytech Insulation know exactly what to do to get you and your property where they need to go.
We have the knowledge and experience to create the very best insulation strategy – primarily using spray foam insulation – for Ottawa based residents, and surrounding vicinities; now including ones in the Northern U.S.
Our company has proudly assisted Ottawa residents in reaching their efficient insulation goals for many years. We specialize in the application of both closed and open-cell spray polyurethane foam insulation – and several other insulation types – improving air quality and providing energy efficiency.
We only use top-quality products and materials to ensure your comfort, property, and investment retains its longevity. Our entire team is fully insured and is dedicated to solidifying our reputation through honest and precise workmanship that exceeds the expectations of each and every client.
Honesty, Integrity, Experience, and Pride. These words mean everything to us. They represent everything we stand for and what our entire team strives to offer each and every resident and business of Ottawa.
About Spray Foam
Spray foam, also known as expanding foam or spray insulation, is a polyurethane based product made from a combination of two liquid chemicals: isocyanate and polyol resin. When put together, they rapidly expand to greater than 30 times the original volume.
Once fully cured, which takes minutes, every crack and crevasse becomes filled, outside infiltration is eliminated, and the compound adds rigidity and strength to the area.
Spray foam has been in use for over thirty years and continues to gain traction among contractors and customers worldwide. Despite its costliness, spray foam insulation for Ottawa residents is a solid investment. Its benefits can be plainly seen, both in the short and long terms.
Not only can Spraytech Insulation impeccably apply top-quality spray foam, thereby reducing heat exchange, stopping air leaks, and increasing you property's energy efficiency, they can also help keep moisture, pests, and gaseous agents out.
A recent analysis showed that homes with spray foam can reduce energy usage up to 5,638 kWh per year compared to the same home insulated and air sealed with other insulation. This amounts a greenhouse gas reduction of 1,556 kg of CO2 per year or, a 33% reduction in the annual emissions of a car.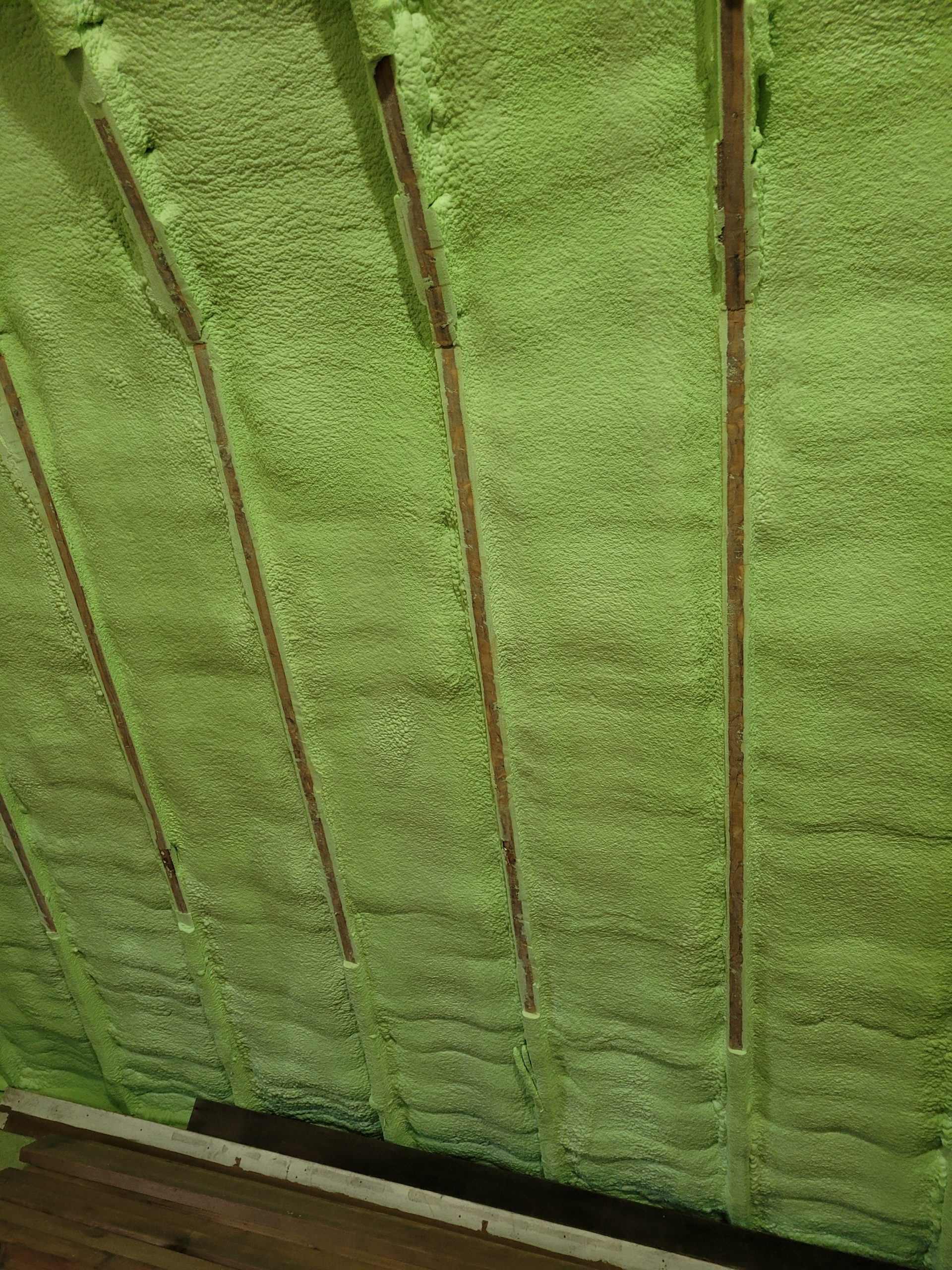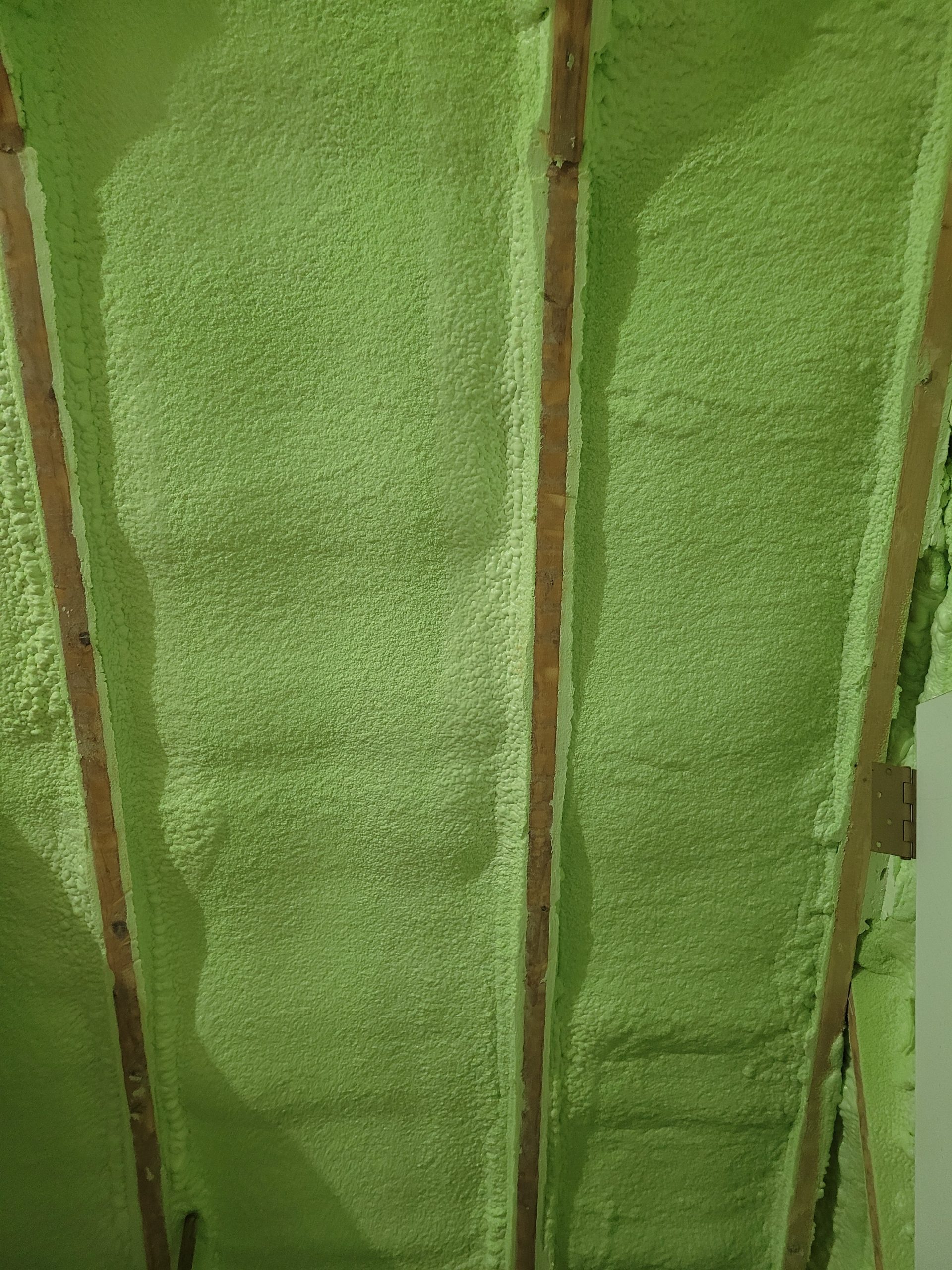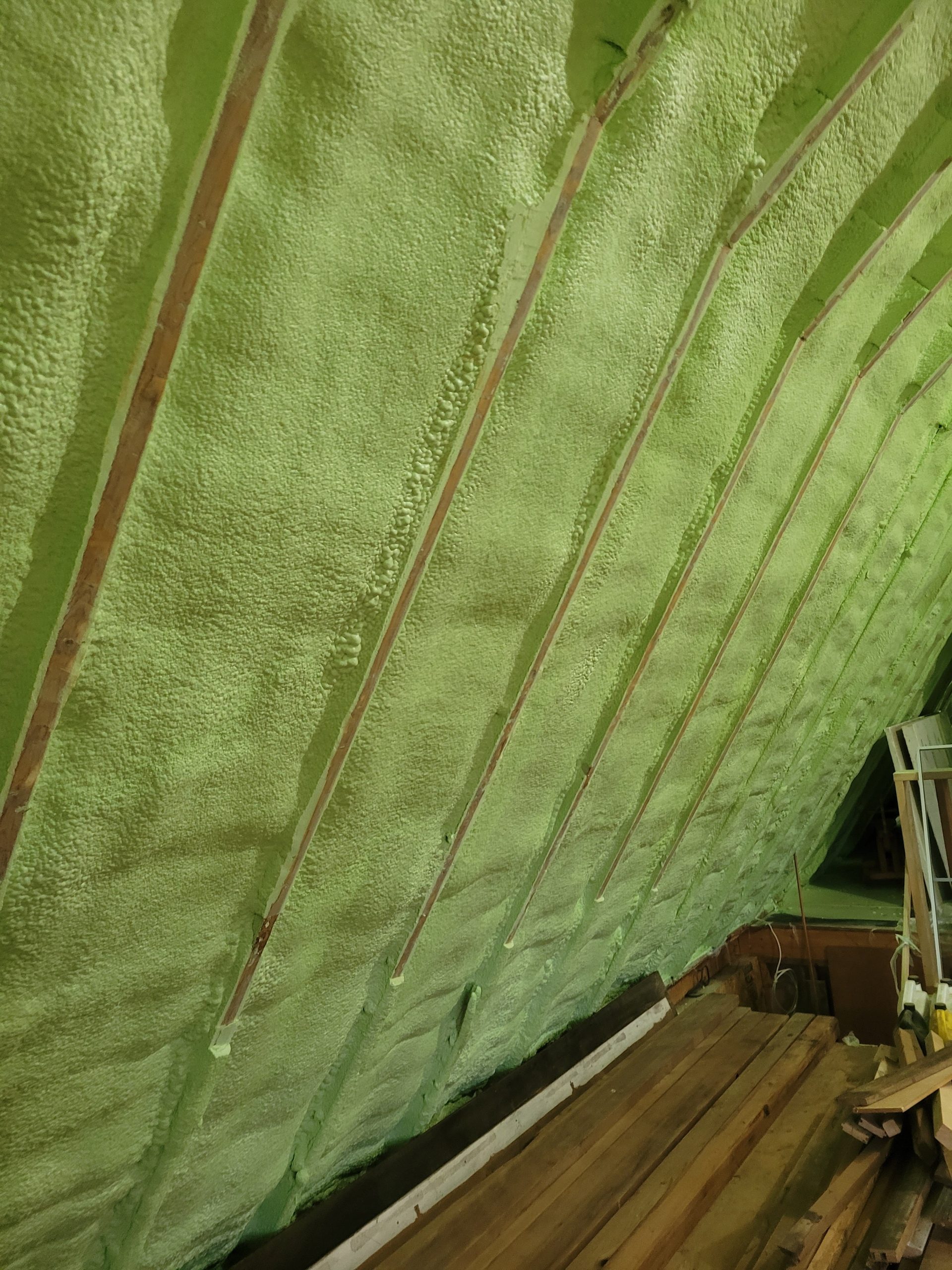 Spraytech Insulation for Ottawa residences and commercial properties is a great choice, as the high-end products we use create both a top-notch insulator and an impenetrable sealant. And our team brings their expertise and professionalism to every resident and business owner in and around Ottawa, Montreal and the Northern United States.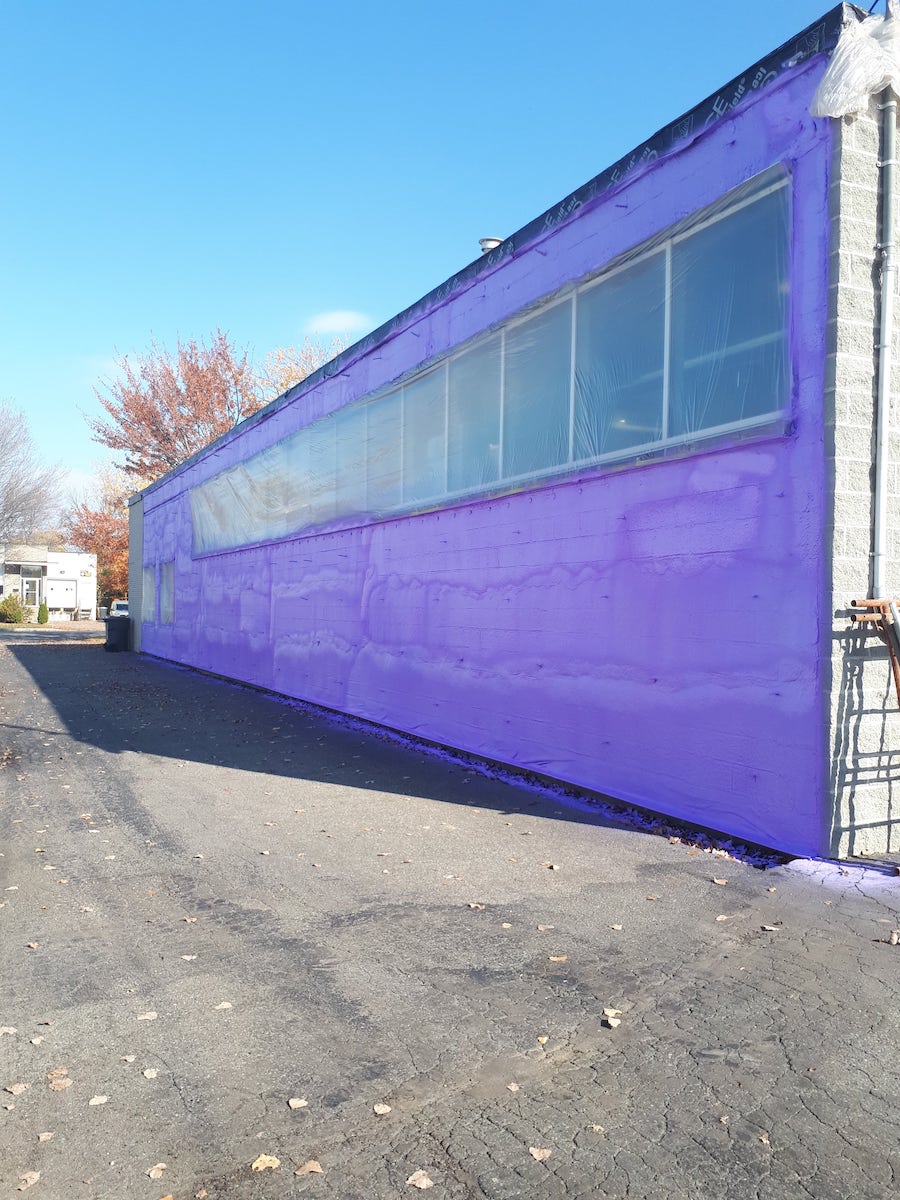 Spraytech Insulation – Ottawa's top spray foam company
Whether your residence or business is a new build, a renovation, or a retrofitting, our high-quality foam insulation is the best choice. It has the unique ability to fill holes and gaps that would be nearly impossible to fill otherwise, thanks to its high R-value and air barrier characteristics.
After the foam expands, eliminating cracks, crevices, gaps, and voids completely, it goes through a curing process. After this process, there are zero harmful chemicals emitted into the air, thereby making spray foam environmentally friendly and safe to use anywhere.
Once finished, the end result is a durable, lightweight material. No other insulation product out there can equal the performance of spray foam unless additional products, materials, and processes are utilized.
Depending on the class of spray foam insulation used for Ottawa based buildings, open-cell or closed-cell, the strength and water resistance can increase even more.
The Spraytech Insulation squad has extensive knowledge pertaining to all the characteristics of expanding foam insulation, and many other insulation types, as well as the many benefits.
Why Spray Foam?
Completely seals seams and small cracks other materials can't
Significantly Reduces condensation, mold growth, and pest infestation
Acts as an air, moisture, and vapor barrier using only one product
Makes your home structurally stronger and more resilient
Keeps dust and pollen outside of the structure
Lessens noise pollution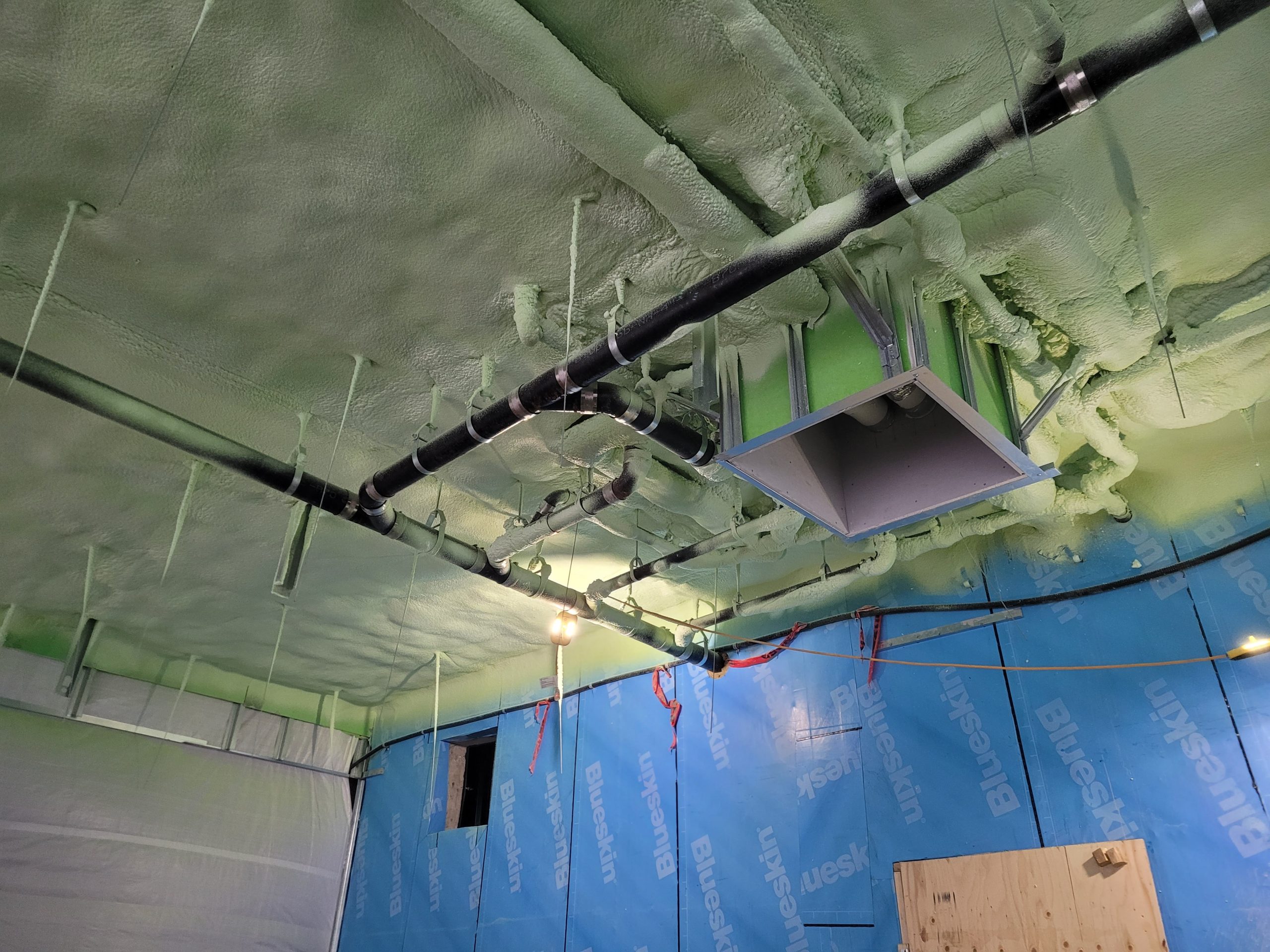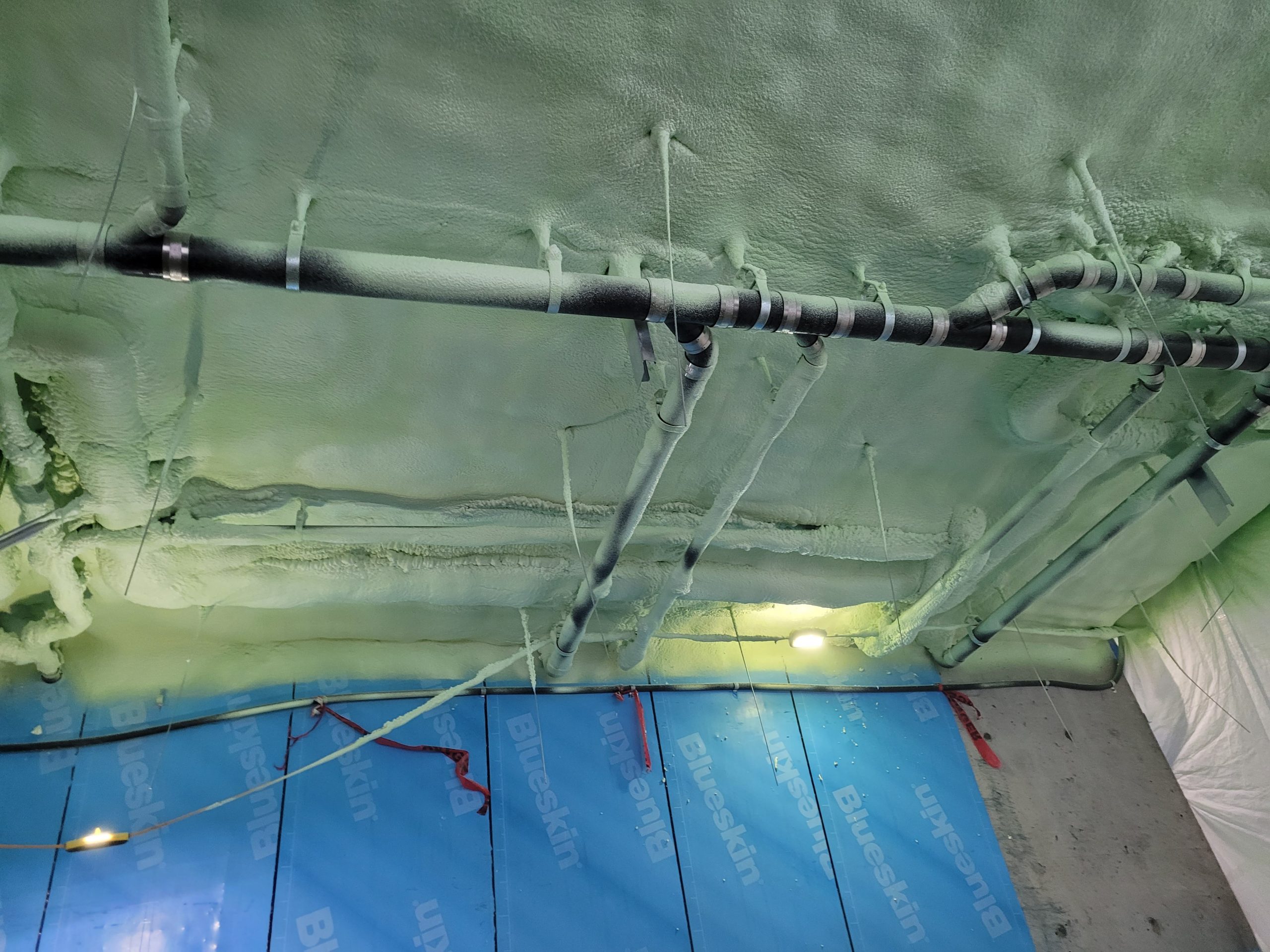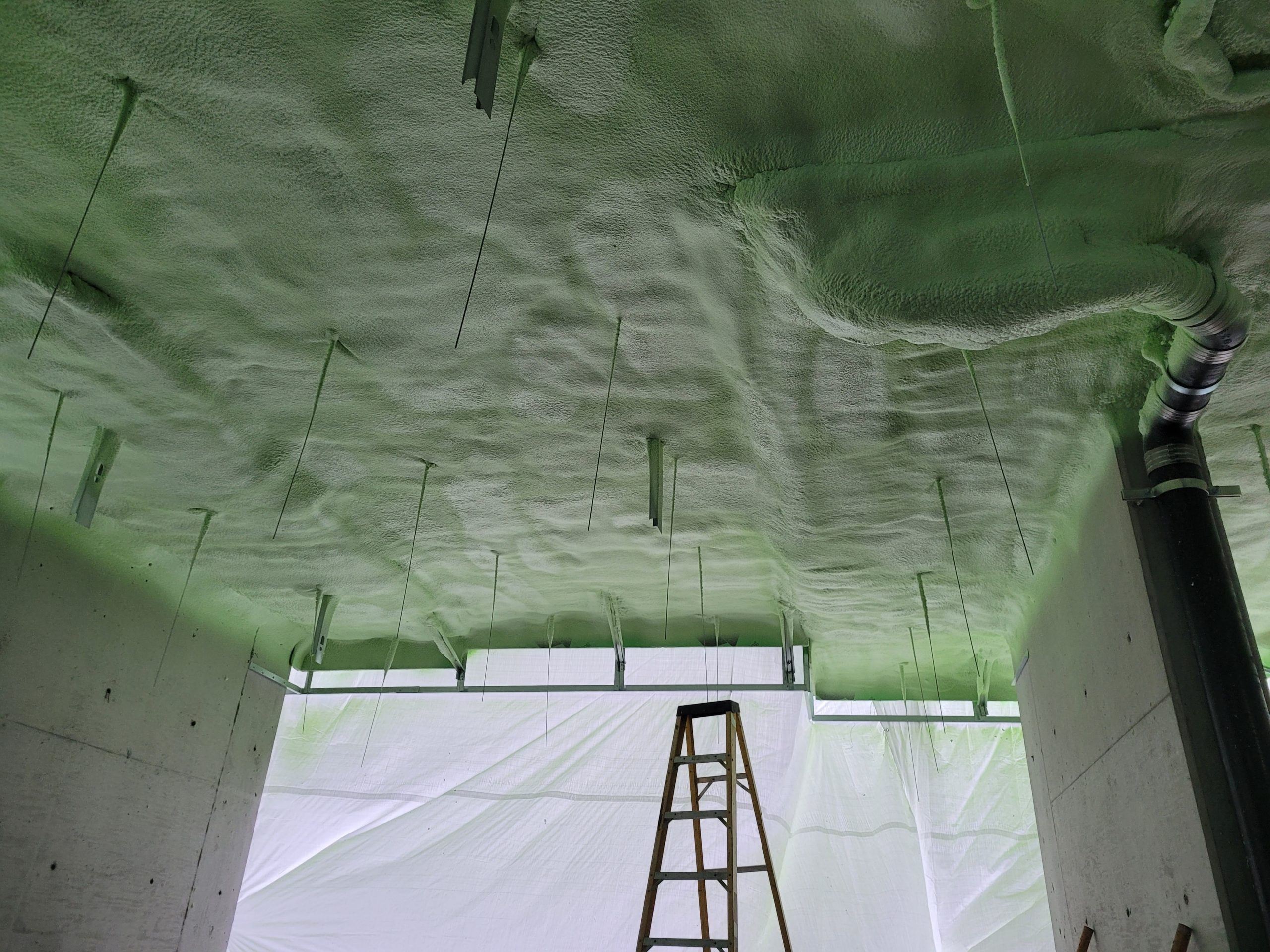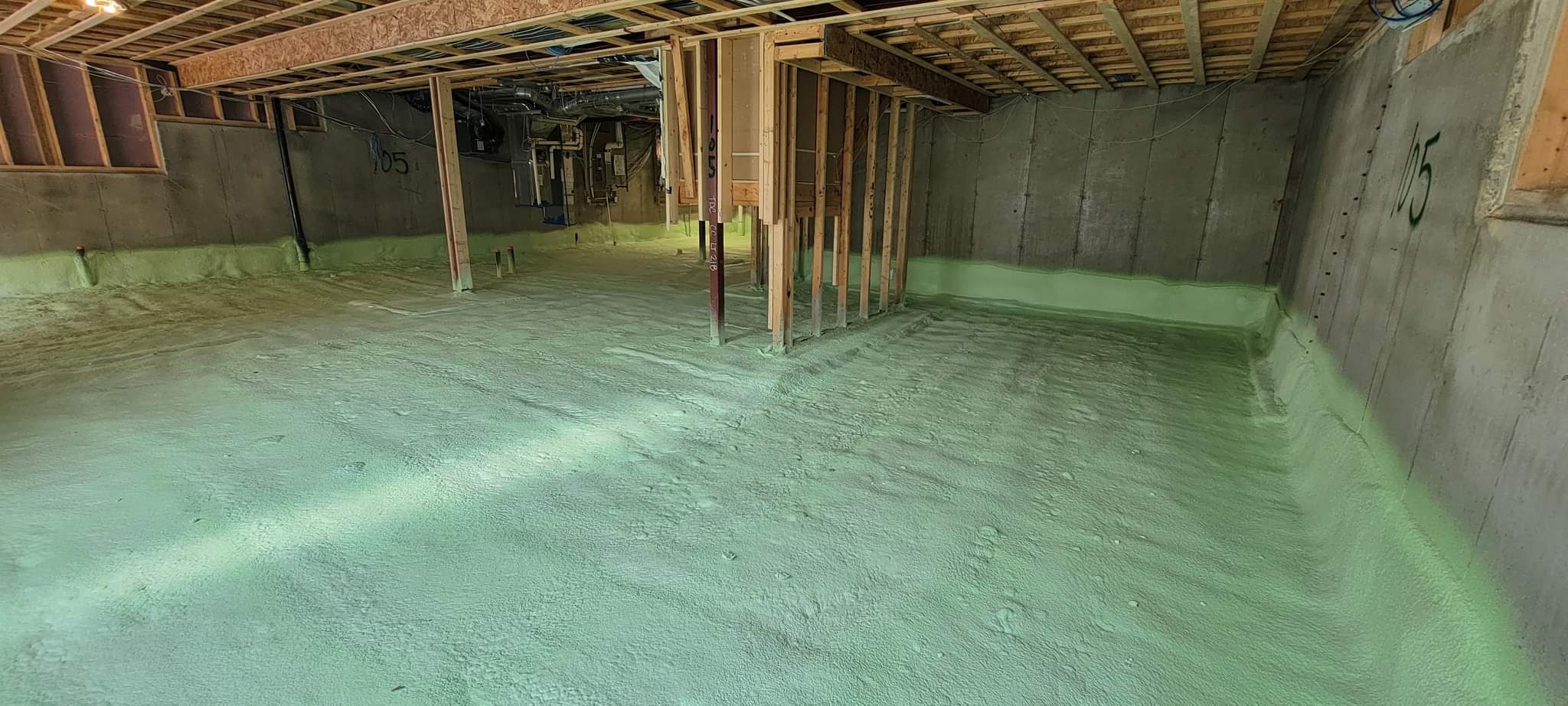 Additional Benefits
Improved comfort and air quality of your home, business, or property
Increased energy efficiency of your structure
Reduced load being placed on your HVAC equipment
Extended service lifespan of HVAC components
Decreased energy bills – heating and cooling
Raised value of your property
Reduced overall costs thanks to Tax credits and rebates
Open-cell vs. Closed-cell Spray Foam Insulation in Ottawa
Spraytech Insulation is an accredited company comprised solely of contractors that are certified in all forms of spray foam insulation for Ottawa residents.
Open and closed-cell spray polyurethane foam insulation in Ottawa homes and businesses provide significant improvements when compared to traditional insulation materials and techniques. Open cell spray foam is a softer, slightly weaker material that, apart from being a good insulator, can act as a sound barrier as well.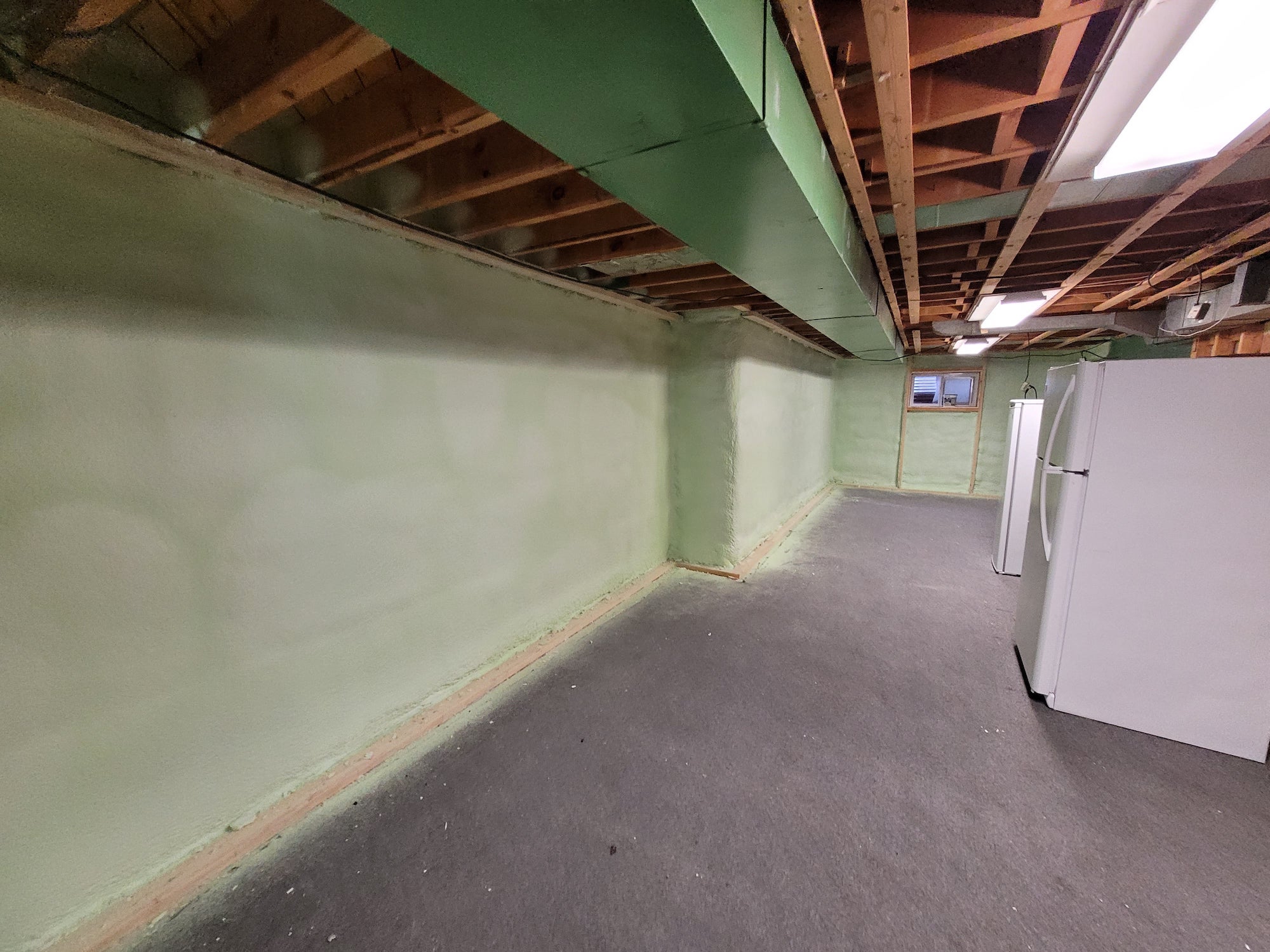 Closed-cell foam insulation for buildings in and around Ottawa cures to a stronger form and creates a shield from air and vapor infiltration, as well as being a comparable insulator to the open cell type.
Our expertise, coupled with our in-depth consultation and estimate, will shape our best recommendations to meet your needs. They typically involve our skilled contractors utilizing both types of spray foam insulation to maximize the various sections within your Ottawa property. Here are some differences between the two types.
More About Open-cell Spray Foam
The reason why open cell spray foam is softer than closed cell is due to the material composition. Tiny cells of the foam break open during application and curing causing air to fill the "open" space within the product. Typically, open cell spray foam insulation in your Ottawa based building, will provide an R-value or, thermal/vapor shield, in the range of 3.5 and 4.5 per inch. Compared to traditional forms of insulation, the open cell R-value is superior
Advantages:

Fantastic thermal insulating and vapor barrier capabilities
Higher economic yield than closed cell – less material usage required
A significant sound barrier

Disadvantages:

Softer than closed cell spray foam insulation
Less rigidity and strength than closed cell foams
"Spongier" appearance when compared to closed cell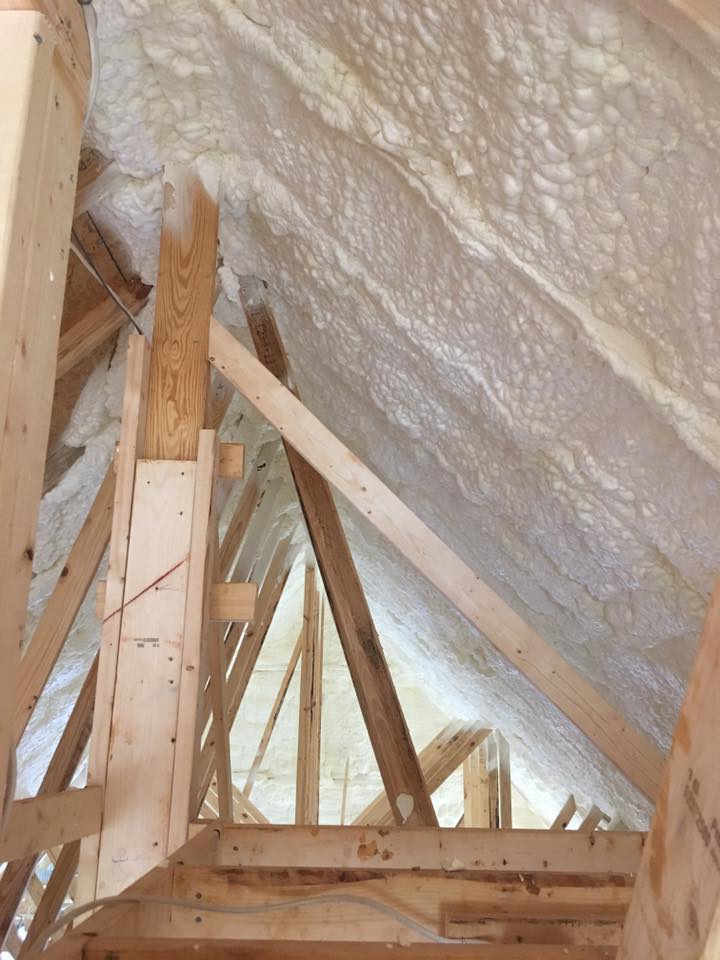 More About Closed-cell Spray Foam
Advantages:

Added strength and rigidity
Higher R-value
Increased resistance to the leakage and/or infiltration of air or water vapor

Disadvantages:

Denser; requiring more material during application
Costlier than open cell spray foam insulation
If you're looking to best improve the performance of your building's envelope, then closed cell spray foam is the highest quality insulation material you can get.
After just one application, the closed-cell spray polyurethane foam institutes a moisture, air, and vapor barrier that regulates temperature, increases structure-wide efficiency, and saves you a lot of money in energy and construction costs. Furthermore, due to closed cell's strength and rigidity, your building's structural integrity will be improved as well.
The chemical composition of closed cell spray foam, for Ottawa residents' projects, differs from open cell as it is combined with a gas to keep the cells from breaking "open" and remaining tightly packed together, while insulating through seamless expansion.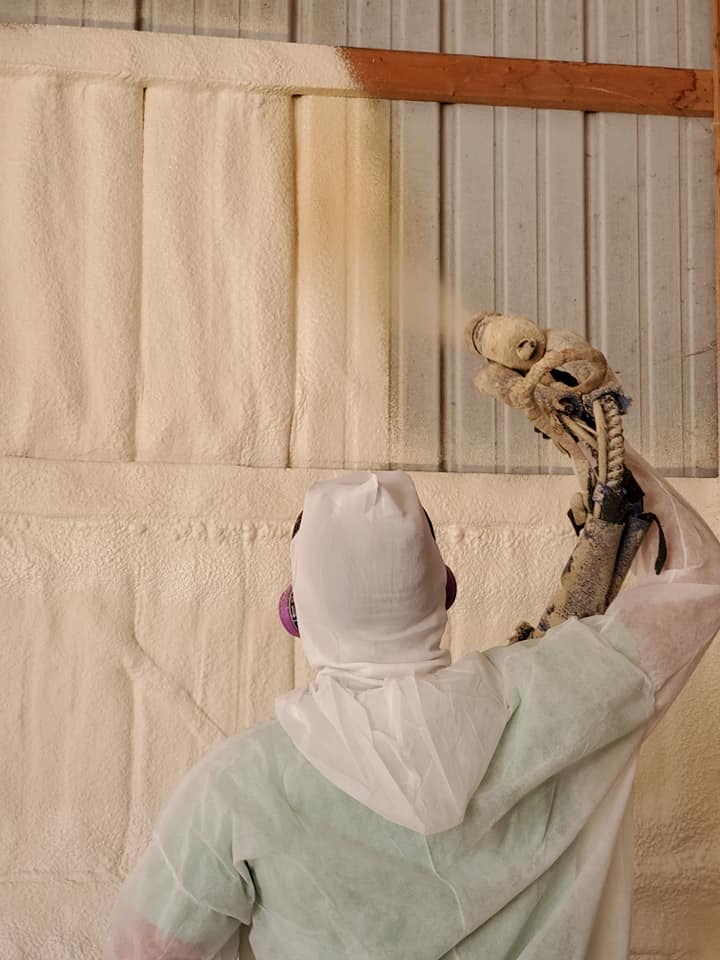 The areas within your home or business where closed-cell insulation is the best choice are: basements, attics, crawl spaces and walls – places that need the highest R-value possible – due to the components and equipment housed within those spaces.
The energy, heat and vapors from within those spaces need to be evacuated in a calculated way, not absorbed or transferred into other living/working spaces. The same goes for air, vapor, moisture, and heat from the outside world. With an R-value between 6 and 7.5 per inch, closed-cell spray foam will allow your Ottawa-based structure to exceed building code standards regarding this type of performance.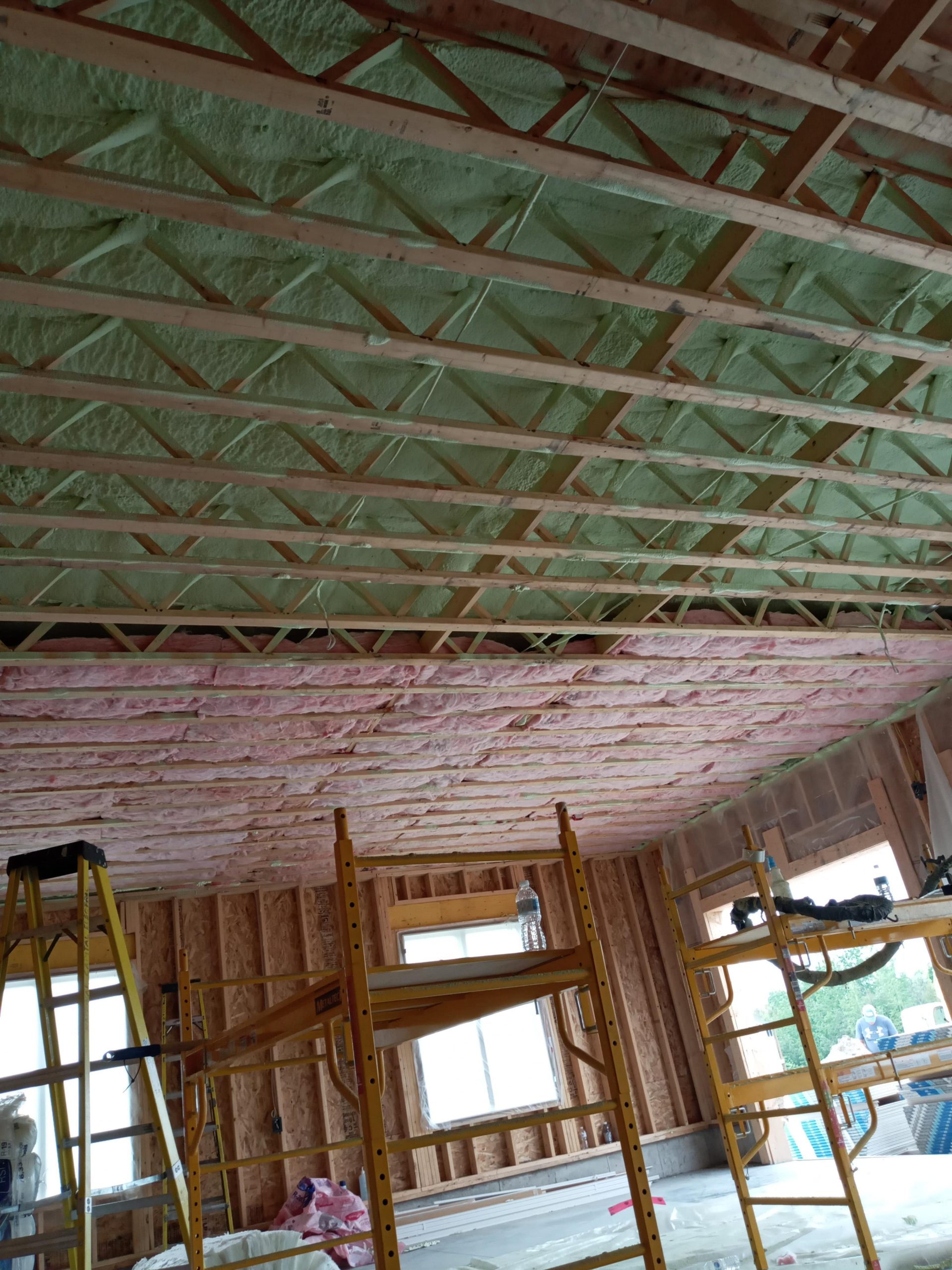 Energy Efficient Comfort for Every Day of the Year
At Spraytech Insulation, we know how much of a difference upgrading a building in Ottawa with spray foam can make. Now that we are able to bring our skills, knowledge and professionalism to more regions, we are excited to show residents how upgrading and maximizing their buildings potential can be done with just this one product.
Typical homes and commercial buildings using traditional insulation lose up to 50% of conditioned air through gaps, crevices, and untreated spaces, which translates to abnormally high heating and cooling bills.
Our proficient staff and top-quality product can benefit your Ottawa located property in many ways, using sprayed foam insulation as the centerpiece of our building performance packages.
Spray-Tech Insulation's energy efficient material does a lot for your Ottawa home or business: significantly reduce to completely eliminate air leaks, seals tightly all nooks, crannies and crevices, and prevents condensation and moisture collection – by creating an airtight thermal envelope.
Without air leakage, thanks to our spray foam insulation, your structure will be consistently comfortable. When areas of your home or business is fully sealed, you and other Ottawa residents, upgrading with spray foam insulation, will have a much healthier living environment. And, eliminating condensation and excess moisture will subvert mold growth and the associated health risks.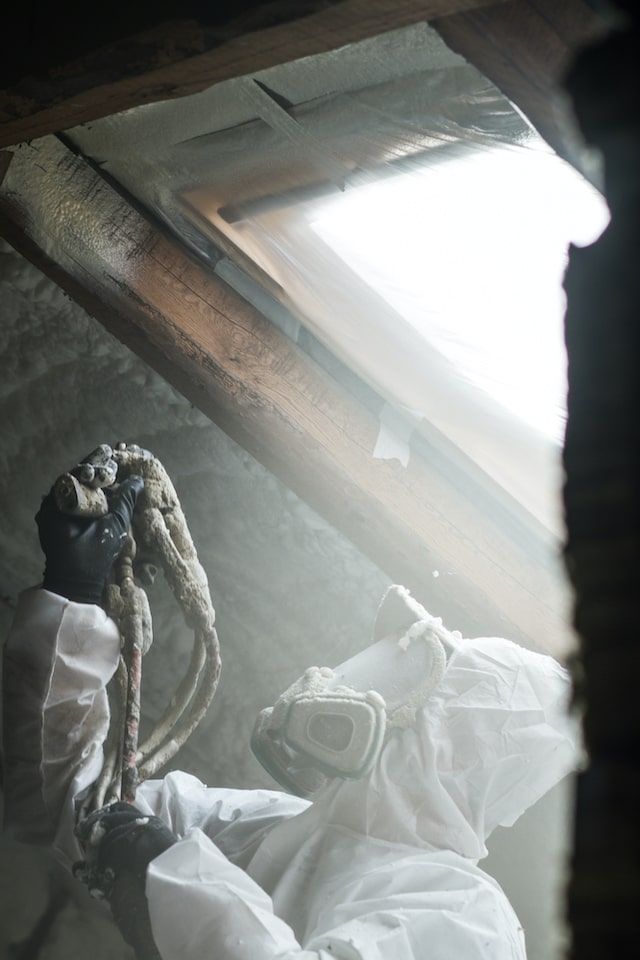 Apart from the benefits spray foam offers your building, there are several, amazing collateral benefits as well:
Dependability: Our spray foam insulation within your home or business won't shrink or lose shape like traditional insulation

Efficiency: Seals air/vapor and insulates simultaneously and eliminates the need for additional insulation types

Waterproof: Once installed and cured, water will not penetrate and mold won't form

Highest R-Value: Spray foam insulation has a higher thermal resistance than any other on the market.

Stops Energy Loss: The expansion and formulation of our spray foam insulation seals and insulates with one application.

Perfect Installation through Staff Training: versus fiberglass installation, which is difficult to perfectly apply, our spray foam insulation for Ottawa properties can protect your home, business, and wallet.

Energy Savings: On average, Indiana Spray Foam Insulation has helped lower our clients energy and utility bills by 30% or greater.

Investment and Environment: Once your Ottawa structure is improved by our spray foam insulation, it will ultimately, overall be worth more than a similar, traditionally built home or business. The EPA boasts spray foam insulation as being very eco-friendly and having a high performance building will serve to decrease our need for overseas oil.
Don't take it from us. See what our customers have to say.
Spray tech insulated the exterior walls in my home and did an insulation removal job in my attic. They were very efficient and professional. I wouldn't hesitate to use them again. Highly recommend

Michelle Laframboise


We love the difference Spray-Tech insulation made to the area we had done! There was no mess and the service was very professional. We highly recommend this company and will use them for any future insulation needs!

Deborah Henderson


They've been cleaning our houses for the past 5 to 6 years and have always kept their word and done an excellent job. We don't even seek quotes or contact other companies because we know they will take care of us!

Rosalie Molly


The best home insulation firm I have ever hired!My old man recommended them to me and it was one of the best referral I have ever got!Very smart and brilliant team,came did the estimates and totally delivered ,I Frankly have no complaints at all since everything was delivered and done better than I expected!Keep up the good work guys

Jayden Mike


Spraytech Insulation insulated my roof. They were really competitively priced, super professional and great to deal with. They were efficient, polite and made sure they cleaned up after their work. I would not hesitate to use them again and can't recommend them enough.

Maggie Begg


Great people, great experience. Had my sunroom spray foamed. Awesome job!!

Stephen Watson

Reach Out to Spray-Tech Insulation for your Project in Ottawa
Spraytech Insulation is the area's premier installer of all forms of sprayed foam insulation. Our dedicated team of professionals have been providing exceptional services to residential, commercial, and industrial clients in Ottawa for many years.
We've got spray applied insulation down to a science and our skilled contractors have turned installation into an art form. Our knowledgeable crew is more than able to take into account all the factors regarding where and how our foam insulation should be used, as well as age, location, and environmental considerations.
Our company can install the appropriate material within all structure types, including attics, stand-alone cottages, roofs, and crawlspaces. We will even handle the removal and transport of your old insulation from your property, including asbestos.
Wherever you are in the greater Ottawa area, our spray foam experts will schedule the best time for an evaluation, create a fair and transparent estimate, and determine a solid plan for action – one that perfectly meets your needs and exceeds your expectations.
If you are in the market for upgrading your building's insulation, don't hesitate. Call Spraytech Insulation today for a free, no-risk consultation!