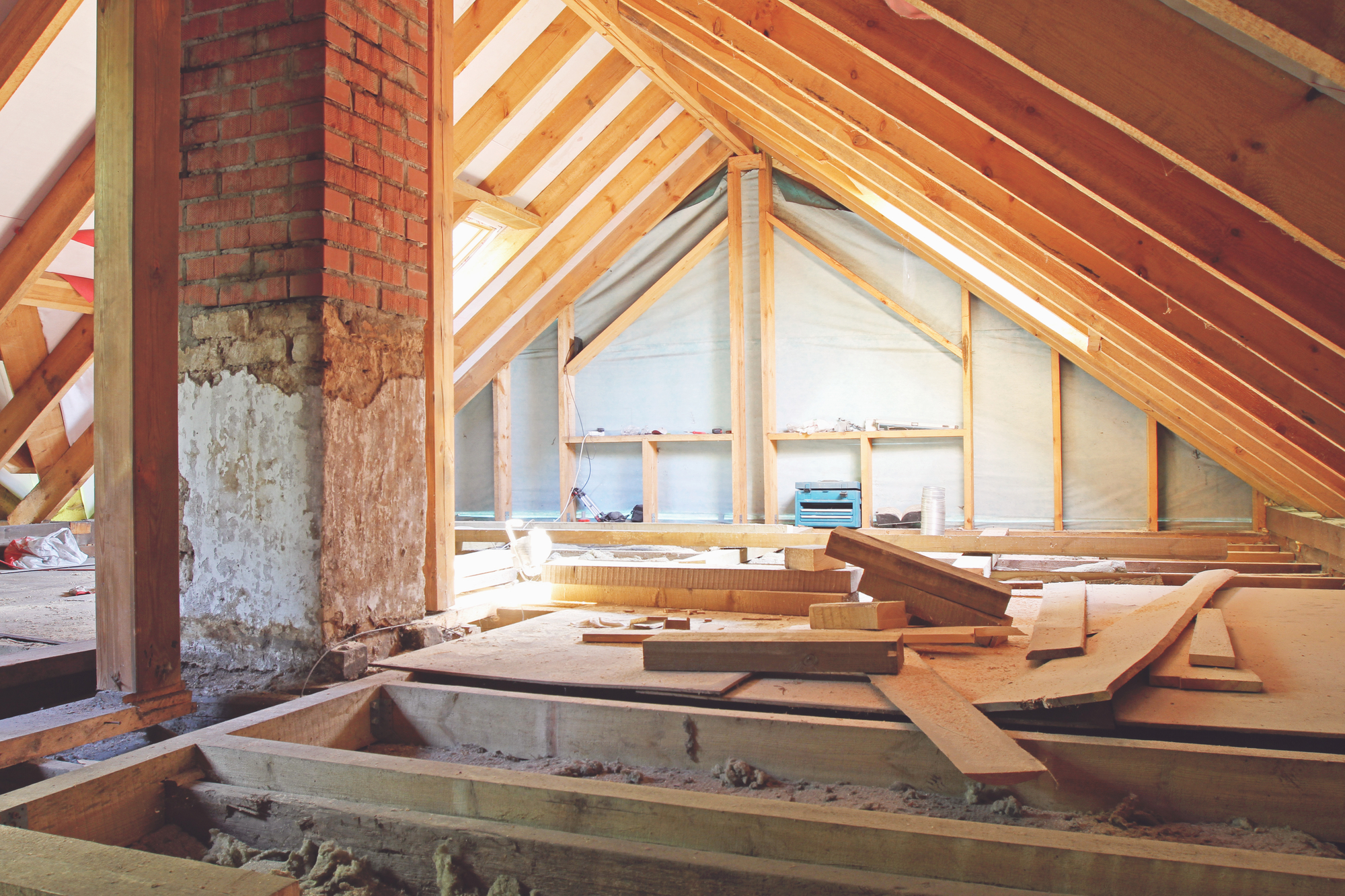 Attic Insulation Ottawa
You'd be wrong to think your home's attic is just extra storage space. It is crucial in conserving energy while protecting your home against excessive heat, cold, and moisture. Without adequate insulation, your attic can be the most expensive space in your house. At Spraytech Insulation, we handle everything insulation and can help lower your energy costs and make your home more comfortable by putting cold and excess heat in its place – outside your house.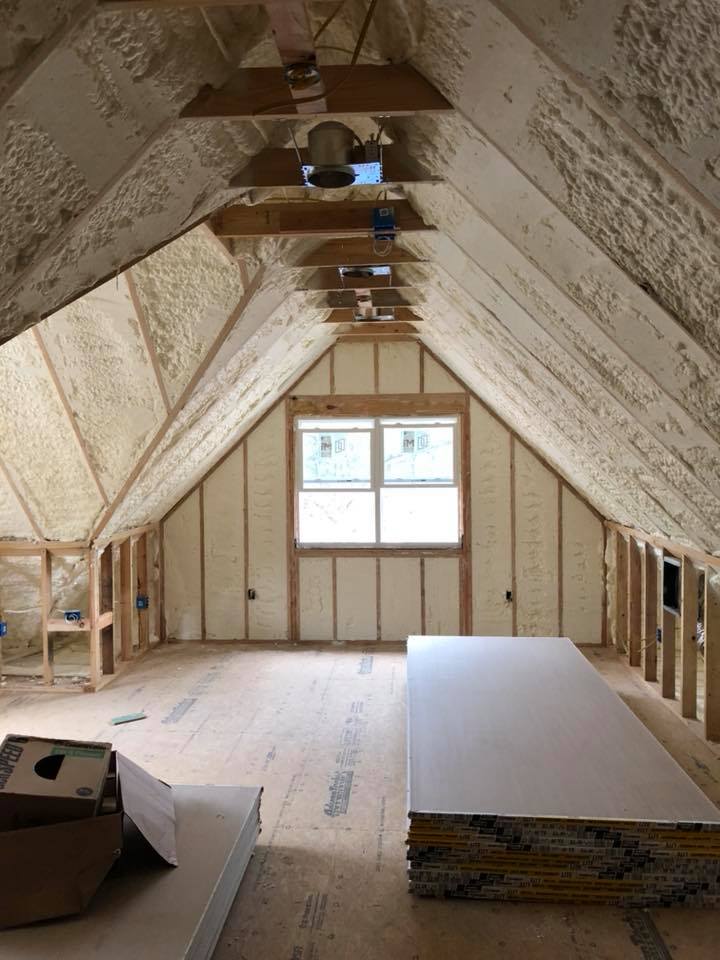 Why you can't ignore proper attic insulation
The importance of adequate insulation can't be overstated. While turning down your thermostat a couple of degrees can lower your energy bills by a few hundred dollars, the secret to keeping your heating and cooling costs in check is likely hidden above your head.
The attic is the coldest part of your house during winter and the warmest in the summer and may significantly affect the temperatures in your home. During the hot summer days, heat is bound to radiate to your attic and potentially raise the temperature in your home.
During the cold winters, gaps and spaces in your attic could be potent pathways for cold air into your living room, necessitating turning up your thermostat. Our professional Ottawa attic insulation services help beat heat conduction and radiation, which make your home energy inefficient.
In addition to decreasing the energy demands of your home, insulation results in a more comfortable indoor environment for your family. At Spraytech Insulation, we use spray foam to insulate your attic, and you don't have to worry about off-gassing and odors in your home.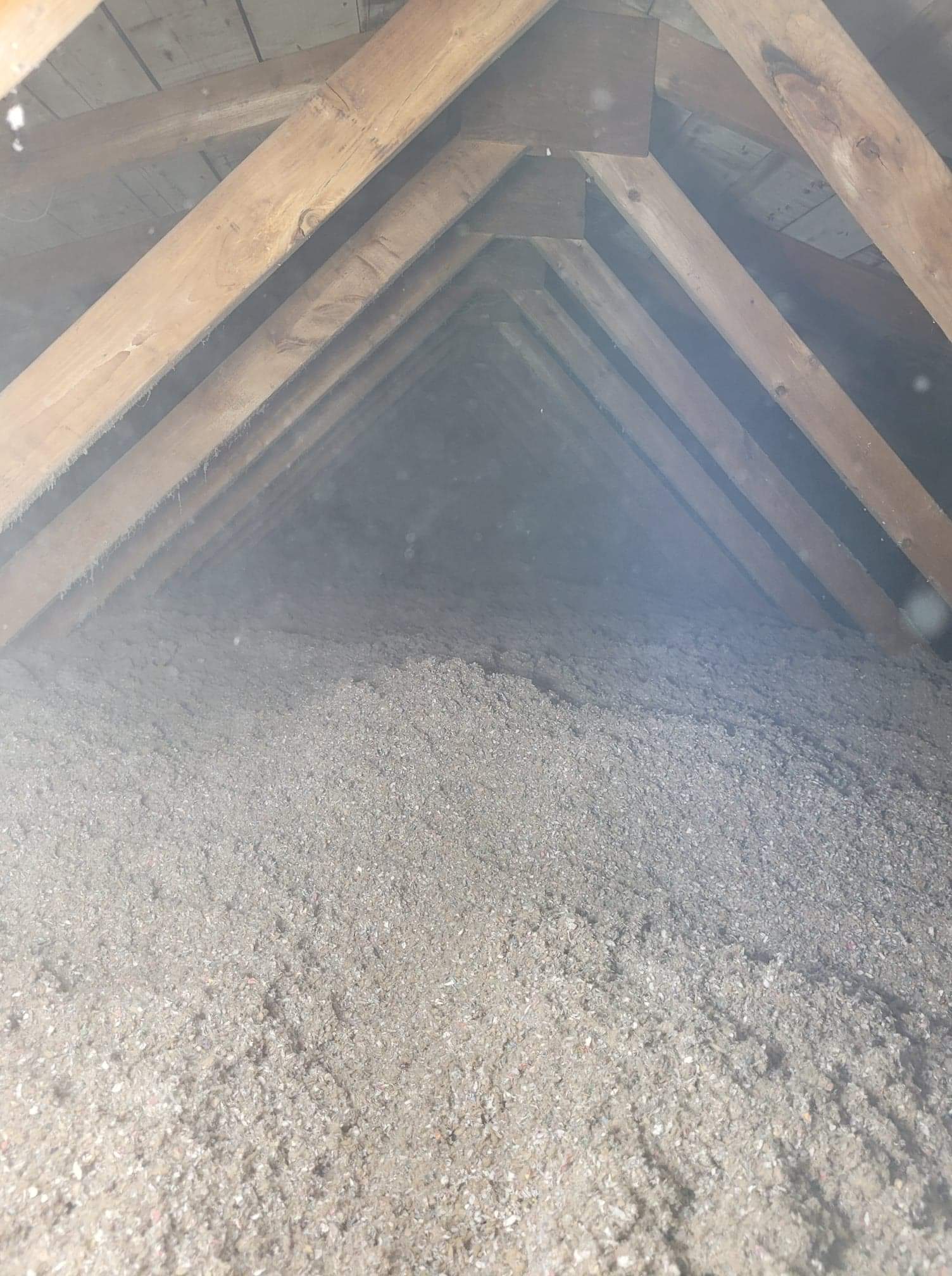 Insulation Requirements
The insulation building code guides contractors and building owners on the best insulation R-Value, type and thickness of the material used, installation model, and other factors influencing insulation systems. The insulation building code strictly guides our Ottawa attic insulation services to achieve the following:
Lower the average home energy consumption.
Guarantee safety and comfort of homeowners and builders.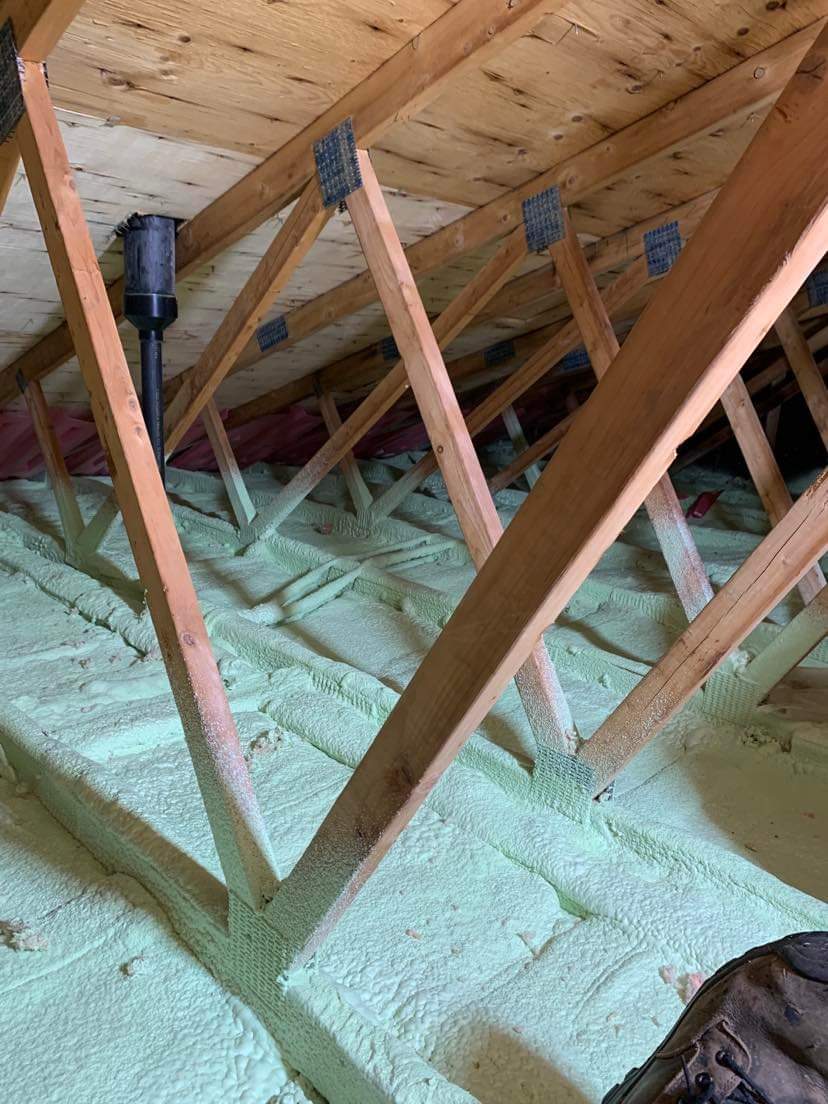 R-Value for Ottawa Buildings
The R-Value of an insulation material defines how well it can prevent air leakage. High insulation R-Values signify better capability of an insulation system to resist heat flow and air leakage and keep a building compact.
In Ottawa, attic insulation should have an R-Value of R-55 to R-60. Such thermal resistance can be achieved by installing several inches of spray foam insulation, which offers about R-6 to R-7 per inch of thickness. Our professional contractors are experienced at installing spray foam insulation and are your best bet for achieving an airtight attic.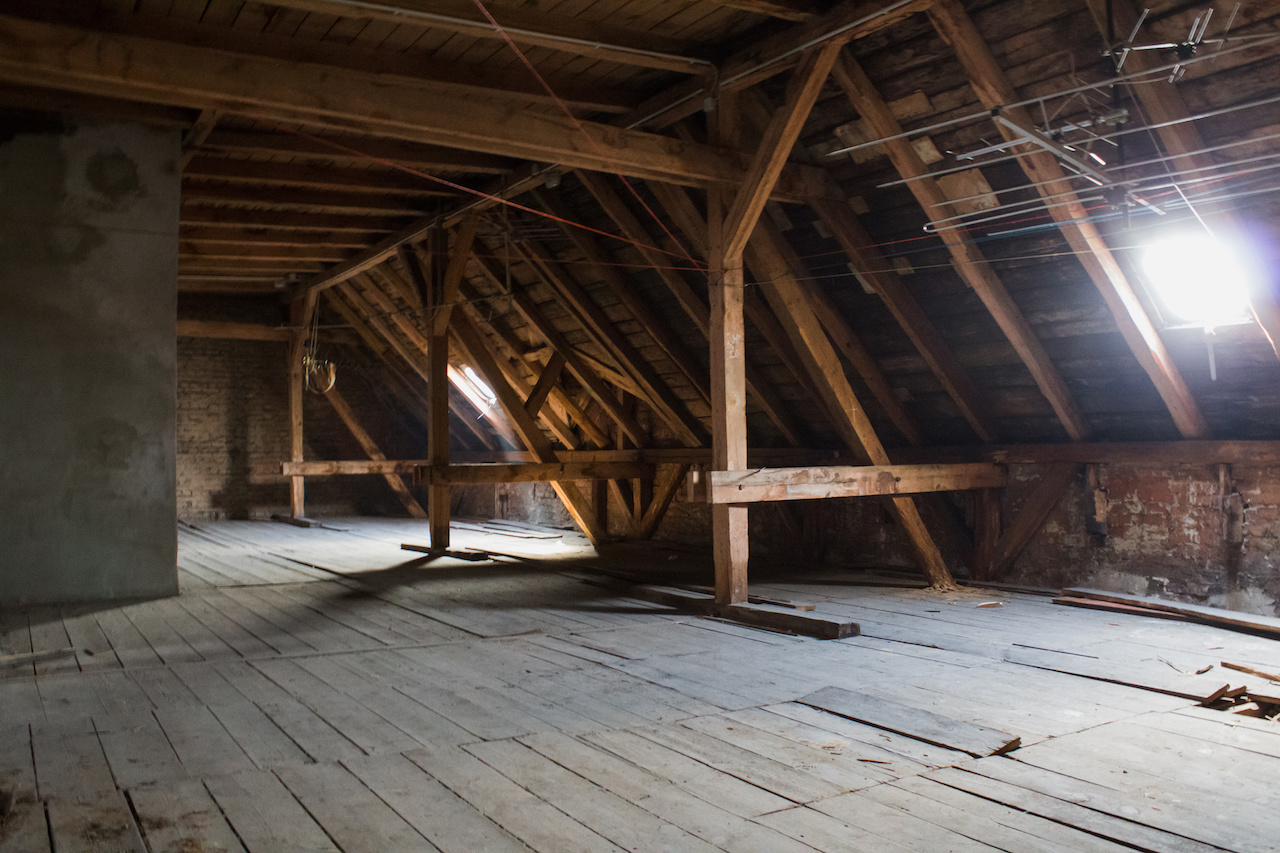 Attic Insulation Installation Model
Besides using insulation material that meets the recommended R-Value, we install an insulation system that acts as a thermal barrier, air barrier, and vapour retarder. Closed cell spray foam seals the nooks and crannies in your attic, preventing air infiltration, exfiltration, and condensation.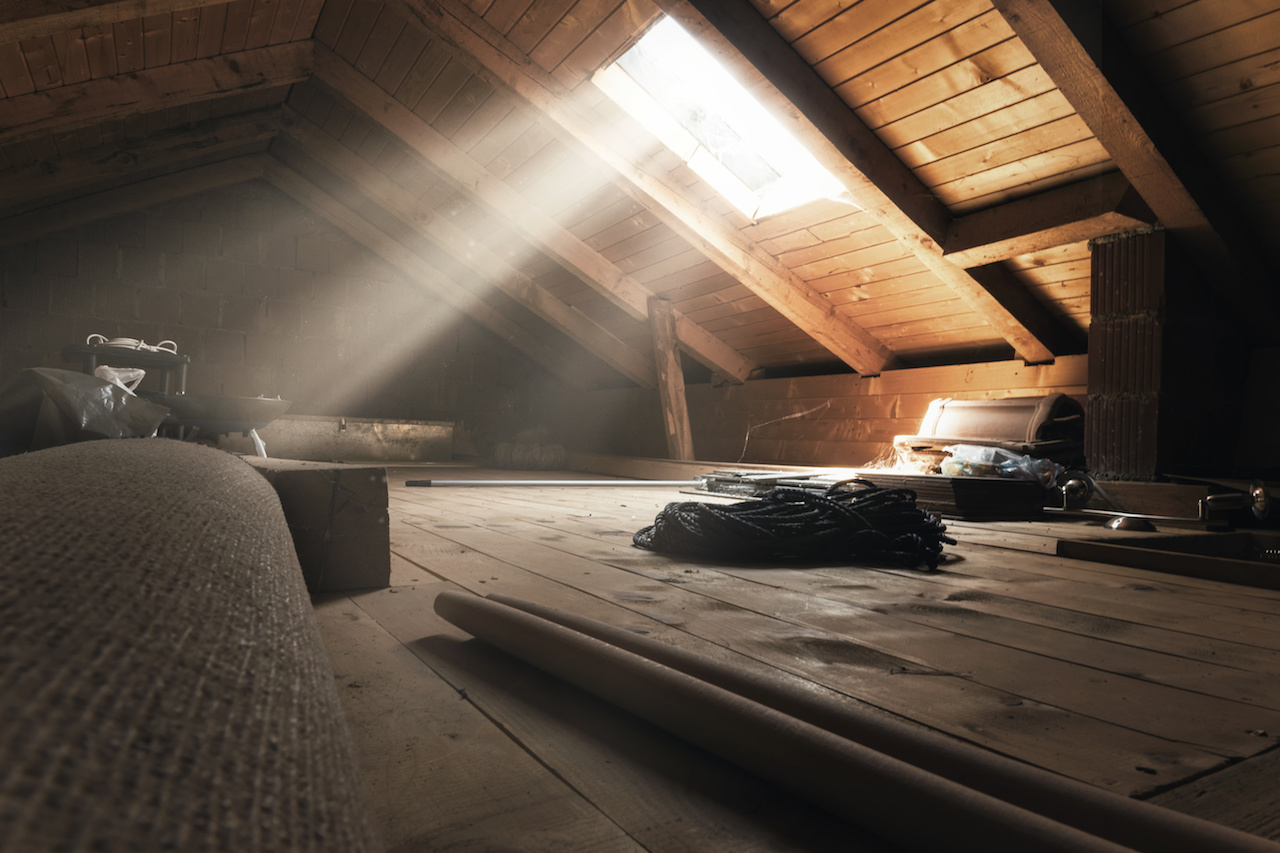 Our Attic Insulation Process
At Spraytech Insulation, we strive to resolve your attic insulation needs while maintaining ventilation. Homes with unfinished attics should be well vented with intake and exhaust vents for proper air exchange. Proper ventilation prevents the accumulation of moist air in the attic, which results in moisture and mould issues.
Our Ottawa attic insulation process involves a detailed attic inspection to establish your home's insulation needs. Our contractors check for signs of poor ventilation, including condensation, rusted nails, and mould, as these could be detrimental to your existing insulation.
We also look for possible leaks, which could be pointed by water stains, mould, and rot. Droppings and nests could also be signs of pest infestation and possible damage to your existing insulation. Moreover, we determine whether your existing insulation meets the required R-Value and whether your home needs new insulation.
We install spray foam insulation on the attic floor of unconditioned attics to act as a heat barrier. Our contractors also install spray foam on the underside of the roof for climate control in conditioned attics. That helps prevent heat radiation through the roof during the summer.
If there are signs of extensive damage to your existing insulation, we recommend removing the old insulation and installing new insulation. Our pro insulation contractors ensure the safe removal of damaged insulation to avoid spreading contaminants in droppings, nests, and mould. Besides safe removal and cleaning, we can rodent-proof your attic to prevent subsequent infestations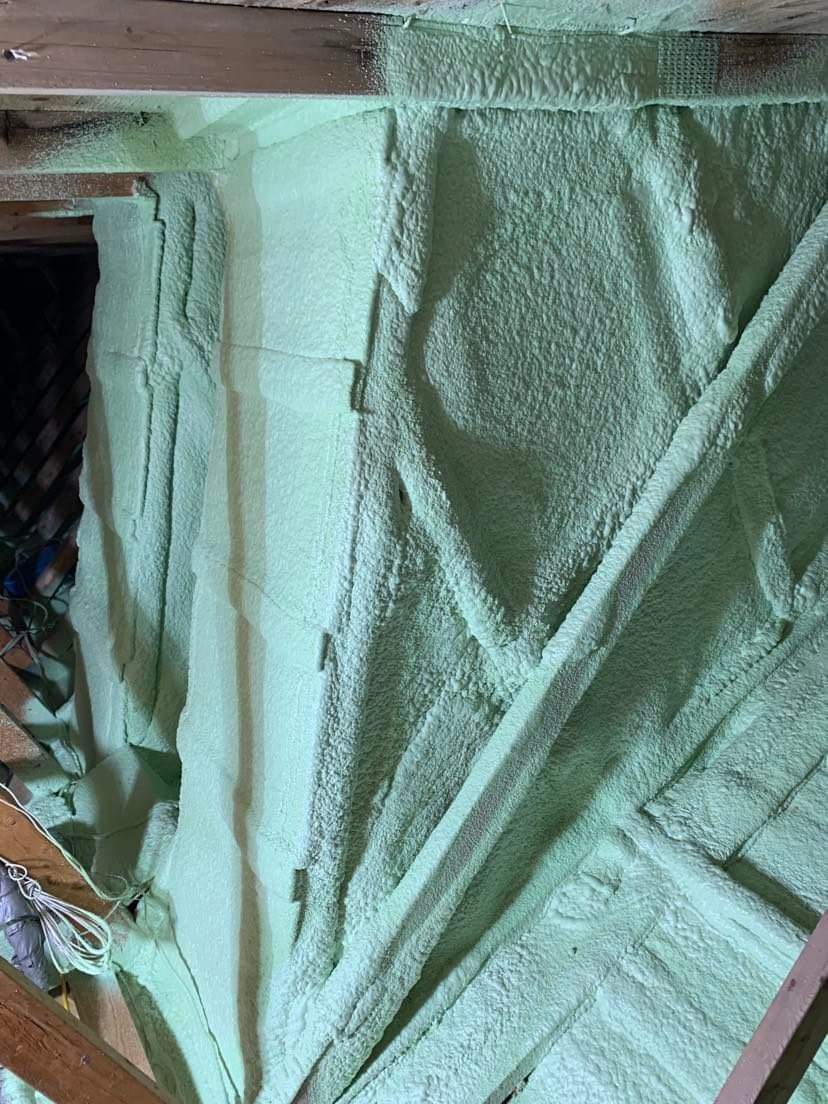 Hire Professional Ottawa Attic Insulation Contractors
When it comes to attic insulation, you may be tempted to go the DIY route. However, there's more than one reason to hire an insulation pro instead. Insulation installation is our full-time job, and our contractors dedicate their time to insulation contracting services to keep your home energy efficient and comfortable.
Knowledge of ventilation and air leakage spots in your attic allows for the proper insulation installation. Our contractors are properly trained and understand the local codes and regulations regarding attic insulation. With such experience, they can guide you on the insulation type and amount required.
Spraytech Insulation is an insured and licensed company, which means aggrieved customers can receive reimbursement in a less drawn-out process. Our contractors are also mindful of safety procedures and gear and are your best bet for a safe, accident-free Ottawa attic insulation project.
By hiring Spraytech Insulation, you can rest assured that only the best products will be used for the job. Moreover, you won't have to blow your budget as we offer our insulation installation services at competitive rates. You'll get a professionally done job at less the amount you would spend buying materials at the store.
Don't take it from us. See what our customers have to say.
Spray tech insulated the exterior walls in my home and did an insulation removal job in my attic. They were very efficient and professional. I wouldn't hesitate to use them again. Highly recommend

Michelle Laframboise


They've been cleaning our houses for the past 5 to 6 years and have always kept their word and done an excellent job. We don't even seek quotes or contact other companies because we know they will take care of us!

Rosalie Molly


We love the difference Spray-Tech insulation made to the area we had done! There was no mess and the service was very professional. We highly recommend this company and will use them for any future insulation needs!

Deborah Henderson


Spraytech Insulation insulated my roof. They were really competitively priced, super professional and great to deal with. They were efficient, polite and made sure they cleaned up after their work. I would not hesitate to use them again and can't recommend them enough.

Maggie Begg


The best home insulation firm I have ever hired!My old man recommended them to me and it was one of the best referral I have ever got!Very smart and brilliant team,came did the estimates and totally delivered ,I Frankly have no complaints at all since everything was delivered and done better than I expected!Keep up the good work guys

Jayden Mike


Great people, great experience. Had my sunroom spray foamed. Awesome job!!

Stephen Watson

Get a free estimate today
If your attic isn't adequately insulated, you're probably wasting energy heating the air in your living room during the winter and cooling it during the summer. You need insulation with the recommended R-Value to restore your home's energy efficiency and comfort. Our professional Ottawa attic insulation services guarantee the best results and return on investment. If you're ready to address your insulation issues, call us today to schedule an inspection and get a free estimate.